Bank of NH Pavilion | Gilford, New Hampshire
STOP THE PRESSES!!! We've got some really HOT news about that incredible band called the Smashing Pumpkins. They're hitting the road again for the THE WORLD IS A VAMPIRE TOUR and it's going to be a fun filled joyride full of grunge, rock, and psychedelia. WHAAATTT? Yup that's right, they're on tour, and this 26-date trek of North America starts off in Las Vegas and will make its way to the Bank of New Hampshire Pavilion on Friday, August 25, 2023, where you will not only get to enjoy the PUMPKINS but also have INTERPOL and RIVAL SONS as special guests. This event is going sheer FIRE! …so be sure to secure your spot right now before the rest of the CRAZY fans beat you to it. All you have to do is click on the "GET TICKETS" button up top and follow some really simple prompts. DON'T waste a single second!!!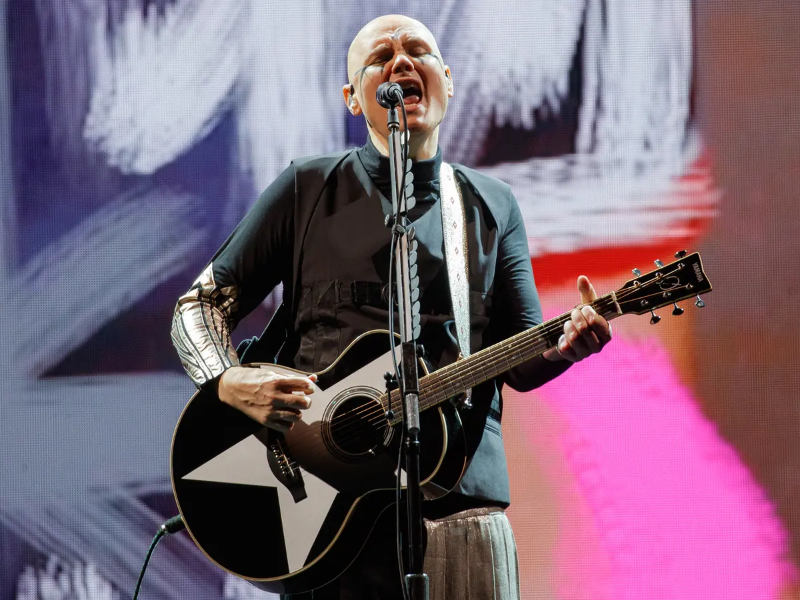 The members of the Smashing Pumpkins are among the most ENTHUSIASTIC in the music industry. In 1988, when they first got together, they released the critically acclaimed album "GISH." Over the course of their career, they have released a staggering 11 studio albums, the most recent of which is titled "CYR." ← THAT will soon change when ATUM comes out on MAY 5th of this year.
These guys have a mantle full of awards, that include 11 nominations and 2 wins at the Grammys, 1 at the American Music Awards, 2 at the MTV Video Music Awards, and 1 at the MTV European Music Awards. In a field dominated by generic pop garbage, that really speaks volumes about their skill, but you already knew that, right? As a TRUE fan, you are familiar with every aspect of their career, so OF COURSE YOU DID!
With their brand single out called SPELLBINDING, they will SOON dominate the airwaves again with incredible music that everyone loves them for. In addition, THE WORLD IS A VAMPIRE tour will fulfill all of your Smashing Pumpkin needs in grand style so like Christmas has come early for you, right?
Don't forget about INTERPOL and RIVAL SONS, the special guests who make the whole thing complete. Both artists, for example, have the incredible hits OBSTACLE 1 and OPEN MY EYES in their back catalogs. Both of these artists have received a lot of praise from respected publications and award shows like NME, Pitchfork, and the Grammys.
Of course, the real winners are the people in the audience, who get to see all of their hits performed live with an intensity that can't be found anywhere else. With such STAND-OUT performers, it's clear that this is going to be one of the best concerts you've ever been to, and it gets even better because you'll checking all of this out at the world-class BANK of NEW HAMPSHIRE PAVILION. Click the "GET TICKETS" button immediately to secure your tickets!!!