Bank of NH Pavilion | Gilford, New Hampshire
Sunday night is the ultimate country music night at the Bank of NH Pavilion this September 3, as Zac Brown will return to the famous New Hampshire venue to wrap up its two-night concert. Catch the multi-Grammy award-winning country group, and feel Free as if you are driving on a Highway 20 Ride as you join hundreds of fans in jamming along to their signature hits. If the songs "Knee Deep," "Out in the Middle," and "Chicken Fried" are your jam, missing this concert is a crime. Joined by American-Gibraltian country music group King Calaway, Zac Brown Band will perform hit after hit. Prepare for an exciting night of pure country music and be amazed by the incredible musicianship of these bands. If you haven't booked your tickets yet, this is the sign you are waiting for! Hit the "Get Tickets" link now!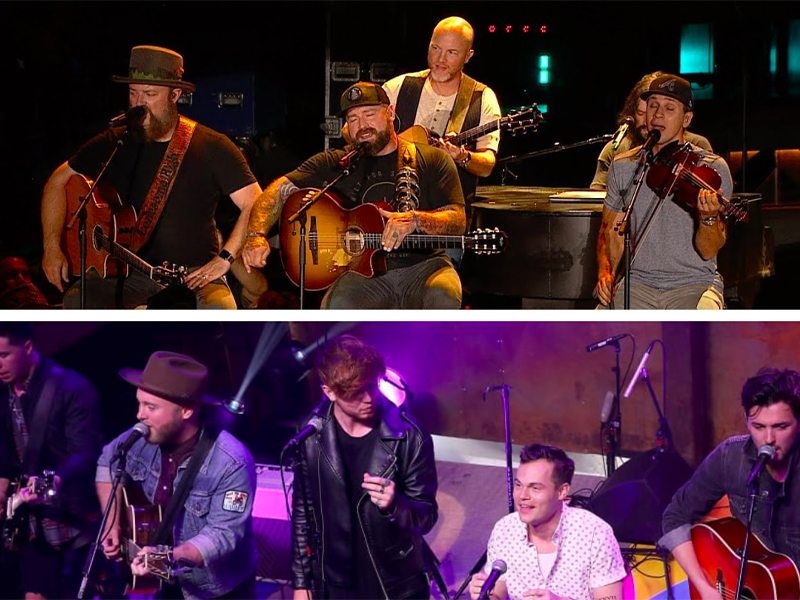 Following the success of their 2022 "Out in the Middle Tour," Zac Brown Band is embarking on another tour this 2023. Dubbed "From The Fire Tour," the series of shows will run from June 23 to Nov 4, stopping at some of the biggest venues all over the country. The tour announcement came right after the multi-Grammy award-winning band wrapped their massive 2022 tour, which took them to the country's stadiums.
"This past year was monumental, and we're thrilled to bring all that momentum with us into 2023," Brown excitedly expressed.
The 27-date tour will take Zac Brown Band in New Hampshire for a two-night concert on September 2 and 3. The band will bring their brand of infectious country tunes and amazing stage presence to the Bank of NH Pavilion.
The band will be joined by King Calaway, an American-Gibraltian country band that is known for blending traditional country with contemporary rhythms. Led by Chris Deaton, the band created its own style that draws inspiration from traditional elements of country music while fitting well into today's pop music landscape.
Catch these two country music acts on the second night of their stop at the Bank of NH Pavilion on September 3. Tickets are now on sale. Grab yours by hitting the "Get Tickets" link.