Bank of NH Pavilion | Gilford, New Hampshire
This summer, the Bank of NH Pavilion will host an epic hip-hop show co-headlined by two of modern music's most monumental rappers. Wiz Khalifa and Logic. These award-winning artists will tear up the stage at the Bank of NH Pavilion on Sunday, 21st August 2022! The show is part of the Vinyl Verse 2022 tour, which will send the Wiz Khalifa and Logic on a cross-country trek in North America. Moreover, the 28-city tour is held to promote Khalifa's upcoming album, Multiverse, and Logic's seventh studio album, Vinyl Days, scheduled for release this year. If you're a certified hip-hop fan, you better hurry and get your tickets now!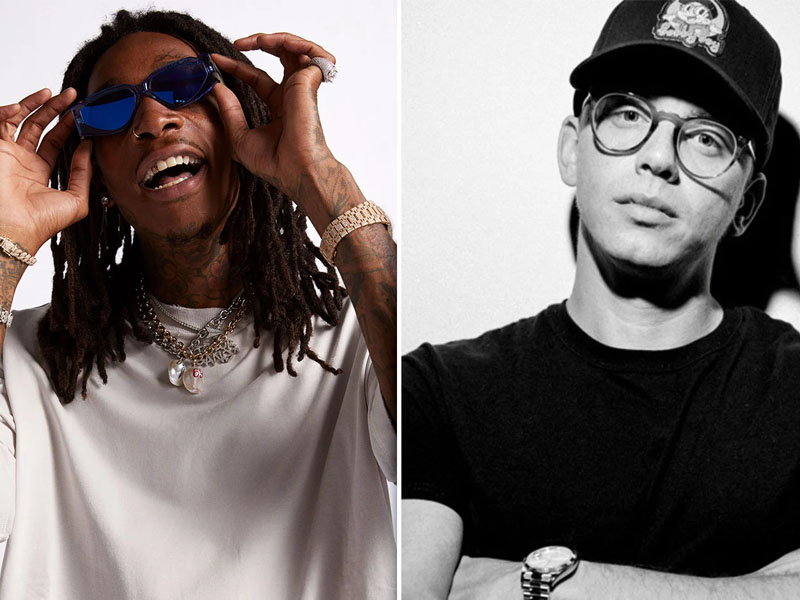 Wiz Khalifa broke into the mainstream scene with his record-label debut, Rolling Papers. The third effort of the Pennsylvania-based rapper performed impressively on the Billboard charts. Rolling Papers debuted at number 2 on the Billboard 200 chart, and it topped the Top R&B/Hip-Hop Albums chart. The record featured Khalifa's first mainstream single, "Black and Yellow," a song he wrote as a tribute to his hometown in Pittsburgh. Wiz Khalifa has successfully released seven studio albums, four of which peaked at number 1 or 2 on the Billboard 200, Top R&B/Hip-Hop Albums, and Top Rap Albums chart. His last four albums had also earned multiple gold and platinum certifications.
Award-winning rapper Logic has dropped some of the most iconic rap singles in the past couple of years, such as "Sucker for Pain," "Everybody," "1-800-273-8255," and "Homicide." He has released six highly acclaimed studio albums, all of which topped or entered the top 5 of the Billboard 200 chart. Notably, his third album, Everybody, peaked at number 1 one the Billboard 200, Top Rap Albums, and Top R&B/Hip-Hop Albums charts. The record was certified platinum in 2021 after selling over a million units in the U.S.
Tickets to see these incredible rap performers at the Bank of NH Pavilion are now available! Grab your tickets now and experience the Vinyl Verse 2022 tour!