Bank of NH Pavilion | Gilford, New Hampshire
Nate Feuerstein – better known as NF – is back for his first headline tour in two years, and he's headed to Bank of NH Pavilion on Friday 1st October 2021! The Clouds Tour will see the live debut of tracks from his recent mixtape of the same name, which dropped in March and topped Apple Music's Pre-Add Chart, as well as hitting number three on the Billboard 200! NF will be joined for the show by a special guest support act – alternative-indie singer and songwriter Michl!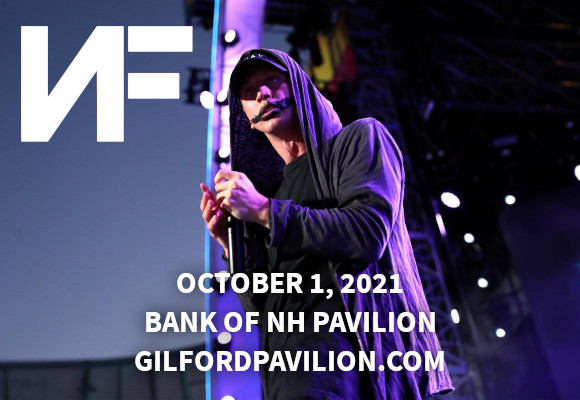 A highly established rapper known for his solid flow and confessional lyrics, Michigan-born hip-hop artist NF began rapping as a teen as a way to process a problematic home life. However, things escalated quickly when his self-released debut album, Moments (2010), was picked up by a label, putting him on the path to a career in music. Fast forward four years and he released a self-titled EP on Christian label Capitol CMG. The EP found success both in the Christian and secular markets, reaching the top- 15 of the Billboard Christian, Top Gospel and Top Rap albums charts. He has since released five studio albums, which have continued to have success in both arenas and he has established himself in the mainstream, reaching the top spot on the Billboard 200 with two of them – 2017's Perception and 2019's The Search. His sophomore studio album, Therapy Session (2016), won NF the Gospel Music Association Dove Award for Rap/Hip Hop Album of the Year. The rapper's biggest success to date is the single "Let You Down" from Perception, which went five-times platinum, reached number 12 on the Billboard Hot 100, and hit number one on the Hot Christian Songs chart. March 2021 saw the release of his latest project, Clouds (The Mixtape), which reached the top-three on the Billboard 200, Christian Albums and Rap Albums charts.