Bank of NH Pavilion | Gilford, New Hampshire
Do you want to experience a Lollapalooza-like festival but for comedy? If your answer is yes, you should bring yourself to New Hampshire this summer! Sensational stand-up comedian Bert Kreischer is back with his incredible Fully Loaded Comedy Festival! Now in its second year, the annual laugh-fest will feature the hottest names in stand-up, such as Mark Nomand, Tiffany Haddish, Big Jay Oakerson, and more! Of course, it wouldn't be a fully loaded show if it's not headlined by Kreischer himself! The traveling comedy fest will kick off in June and conquer 17 major cities in North America, including New Hampshire! That's right! On Sunday, 18th June 2023, Bert Kreischer's Fully Loaded Comedy Festival will light up the Bank of NH Pavilion! The highly-anticipated stop will feature comedians Kreischer, Oakerson, Dan Soder, Dave Atell, Haddish, and Tammy Pescatelli! If you love stand-up comedy, this is your chance to see a laugh riot fest designed to make you laugh out loud all night! Some shows in the tour have already sold out, so you should hurry and score tickets now before it's too late!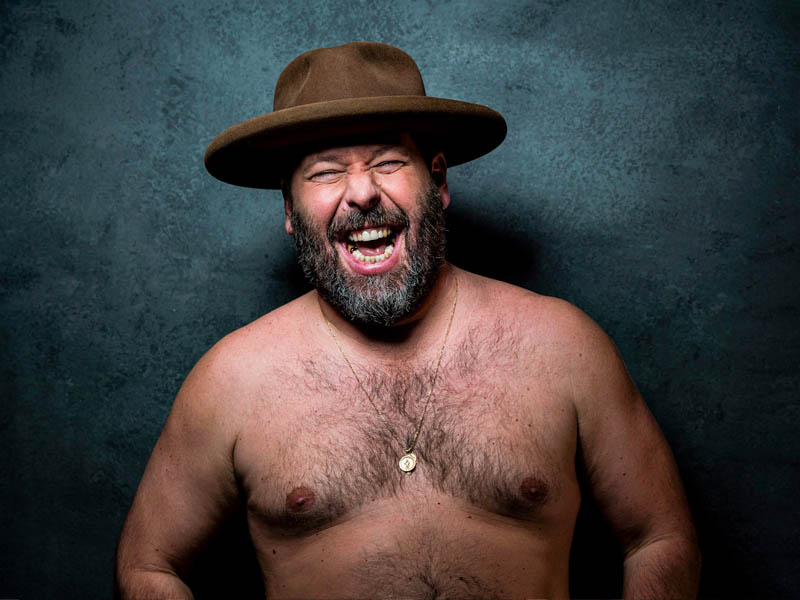 Bert Kreischer, a.k.a. The Machine, is a prolific stand-up comedian, actor, host, and podcaster. He's known for his works with Bertcast, Hurt Bert, Bert the Conqueror, and The Cabin with Bert Kresicher. He also released a slew of comedy specials, such as Showtime's Comfortably Dumb in 2009 and The Machine in 2016. Moreover, Kreischer released three Netflix Comedy Specials – Secret Time in 2018, Hey Big Boy in 2020, and his latest drop Razzle Dazzle released earlier this year.
Kreischer's first brush with fame was Rolling Stone's interest piece calling him "the top partyer at the Number One Party School in the country." Kreischer was attending Florida State University at the time. It eventually inspired the story of National Lampoon's 2002 film, Van Wilder. This spring, Kreischer is set to release The Machine, an action comedy film based on his real-life events.
Celebrated comedian, actor, and podcast host Big Jay Oakerson will deliver his dark humor to the stage this summer! The Philadelphia-born performer is best known for his observational comedy style. Fans better get ready because his jokes are not for the faint of heart! The notorious insult comic will not hesitate to deliver jaw-dropping punchlines. Since 2015, Oakerson has been hosting The Bonfire podcast with Dan Soder. He has also made notable appearances on Comedy Central's Premium Blend, Tough Crowd with Colin Quinn, Inside Amy Schumer, and BET's Comicview.
Tiffany Hadish is a prolific force in comedy. She is an actress, host, and stand-up comic. In 2017, she won a Primetime Emmy Award for her work on Saturday Night Live. Two years later, her comedy album BlackMitzvah won the Grammy Award for Best Comedy Album. In 2018, She was named one of the 100 Most Influential People by Time Magazine, as well as one of the 100 Most Powerful People in Entertainment by The Hollywood Reporter.
Catch Bert Kreischer, Big Jay Oakerson, and Tiffany Haddish at the Fully Loaded Comedy Festival at the Bank of NH Pavilion! They will be joined by several other sensational comics, such as Dan Soder, Tammy Pescatelli, and Dave Attell! Score tickets now before it's too late!