Bank of NH Pavilion | Gilford, New Hampshire
One of Rolling Stones' 100 Greatest Artists of All Time, Lynyrd Skynyrd, are making their way to Bank of NH Pavilion on Friday 1st July 2022! This year, the band embarks on a 14-date trek for their 2022 tour, which kicks off this spring. The southern rockers are also bringing in Don Felder as a special guest to make the show even more awesome! The seven-time platinum band was actually on their farewell tour in 2018. The Last of the Street Survivors Farewell Tour was cut short due to some rescheduling of show dates. The band has renamed the tour to Big Wheels Keep on Turnin'. This is your chance to see this rock 'n roll legend perform live. Get your tickets now to see Lynyrd Skynyrd at the Bank of NH Pavilion!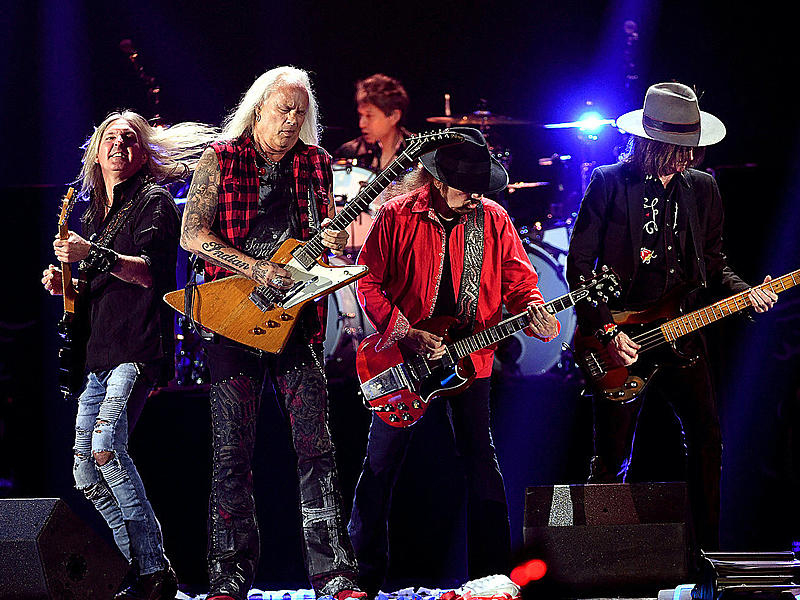 Lynyrd Skynyrd is a definitive blues-rock band that exudes a rebellious and outlaw-ish image. These rockers from Jacksonville, Florida, have sold over 28 million records and were inducted into the Rock 'N Roll Hall of Fame in March 2006. And even with five decades behind them, the band has no signs of slowing down and still pursues their relentless touring. Some may remember the band during the '70s when they were at their prime. Having released hits, such as "Sweet Home Alabama," "Simple Man," and "What's Your Name," the band has proven that time is irrelevant because their songs continue to enjoy radio airplay and millions of digital streams.
Lynyrd Skynyrd was initially on the last trek of their career called Street Survivors Farewell Tour in 2018. However, due to the 2019 pandemic, the band had to rethink everything. Frontman Johnny Vant Zant explained why the band had changed their minds in a statement. "We were two shows into the end of the three-year plan for the farewell tour when the virus hit and everything were just gone." Van Zant added, "Once something is taken away from you – music and touring, in our case – you truly realize how important it is and such a part of your life. Music is a great healer, and that's what we all turn to when things are good or bad. A Skynyrd show is a family affair, and we want these dates to help heal our fans as much as ourselves."