Bank of NH Pavilion | Gilford, New Hampshire
Quick, buy these tickets! A super limited tour from Breaking Benjamin at Bank of NH Pavilion on Saturday, September 11th 2021 and very special guests Memphis May Fire. This is probably going to be the last rock tour announced this summer, so if you're a fan of Breaking Benjamin, this is your last chance to see them live this year! Breaking Benjamin released their brand-new acoustic album, Aurora, in January, and Memphis May Fire released the single, Blood & Water, in June with more coming soon! This gig is going to absolutely rock!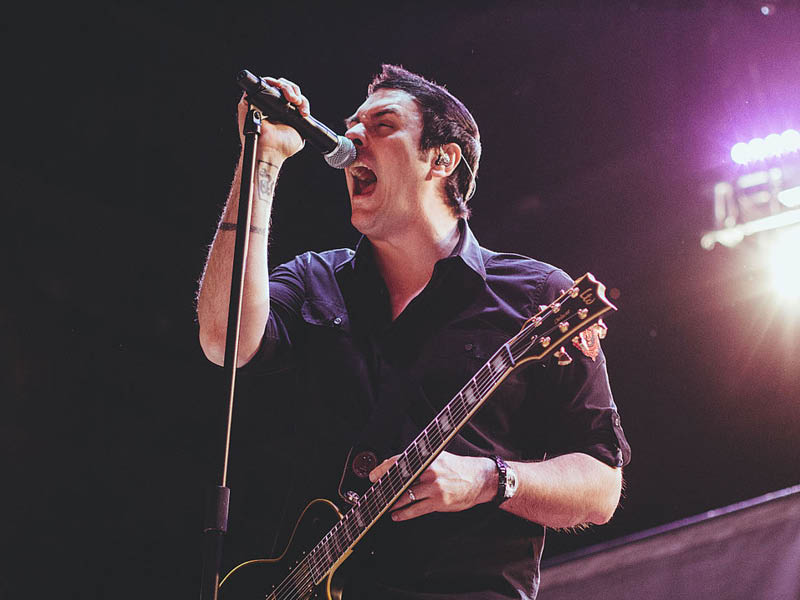 Breaking Benjamin are a Hard rock, post-grunge band from late 99, and they definitely hold to that 90s Alt metal, grunge style with it being described by The Wall Street Journal in 2020 as "a subgenre of rock 'n' roll, often called 'active rock'… the genre includes bands like Disturbed, Five Finger Death Punch and Three Days Grace, hard rockers who growl and yell, but can be as tender and emotive as Coldplay." The band is touring in support of their compilation album Aurora, containing reworked versions of some of the band's biggest hits over the years. It also includes one new song, the lead single "Far Away" featuring Scooter Ward from Cold. The album also includes guest appearances from Lacey Sturm, Michael Barnes of Red, Adam Gontier of Saint Asonia, and Spencer Chamberlain of Underoath. The album peaked at number 29 on the billboard 200 and number 1 on both the Billboard Top Rock Album and Hard Rock Album Charts. They are lead singer, songwriter and guitarist Benjamin Burnley, bassist and backing vocalist Aaron Bruch, guitarist and backing vocalist Keith Wallen, guitarist Jasen Rauch, and drummer Shaun Foist.