Bank of NH Pavilion | Gilford, New Hampshire
A weekend loaded with superior comedy antics will welcome comedy fans this Saturday, June 17, at the Bank of NH Pavilion, as Bert "The Machine" Kreischer will headline the "Fully Loaded Comedy Festival." Prepare for a wild ride as he turns his gears once again, takes his shirt off, and delivers another unapologetic comedy act in front of hundreds of fans. Completing the lineup are big names in the comedy scene who will make every second of your Saturday night worthwhile. Jim Norton, Big Jay Oakerson, Dan Soder, Tammy Pescatelli, and Tiffany Haddish will join in the fun. If these names do not excite you at all, are you even a certified stand-up comedy fan? Be sure to order your tickets ahead of time. Get one for you and for the entire gang. Hit the "Get Tickets" link to reserve yours now.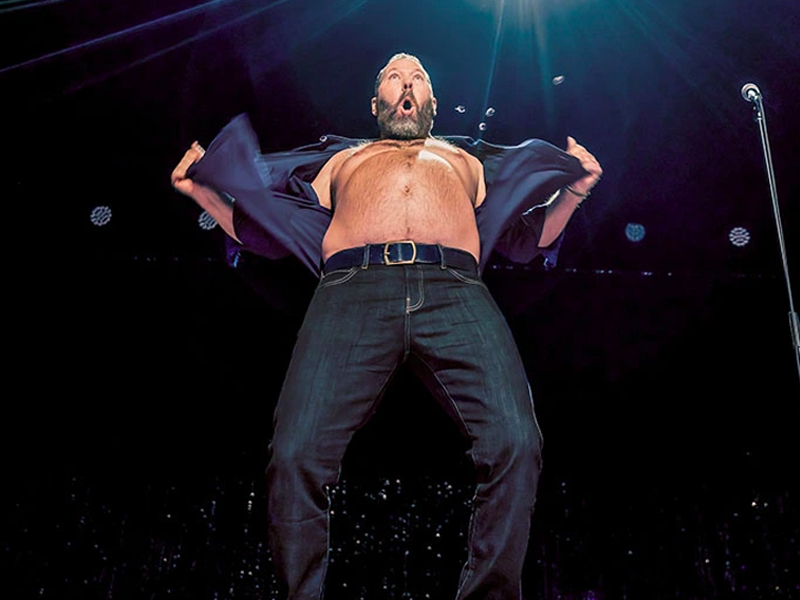 With his newly-dropped Netflix special, "Razzle Dazzle," Bert Kreischer is back in the comedy limelight. The shirtless, arena-touring comedian is on the final shows of his "Tops Off World Tour." Just when fans thought that the famous comedian would take a rest after his massive world tour, Kreischer announced that he would be embarking on another comedy tour dubbed "Fully Loaded Comedy Festival." This time, the 50-year-old comedian is bringing with him big names along the road.
Kreischer, who is known for his unique voice in the comedy circuit—thanks to his unapologetic rants about almost every issue out there— has gained popularity since the early 2000s. He cemented his name as one of the most sought-after comedians in the world who is not afraid to speak their mind.
As he headlines the "Fully Loaded Comedy Festival" this early summer, Kreischer excites his fans with what he can offer to the table this time. The tour will kick off on June 14 at the Forest Hills Stadium and will wrap up on July 15 at the Gorge Amphitheatre. The one-month tour will feature some of the biggest names in the stand-up comedy scene, including Stavros Halkias, Andrew Santino, Tiffany Hadish, Big Jay Oakerson, and Ralph Barbosa, among many others.
The tour will stop at the Bank of NH Pavilion on June 17. Tickets for the show are now on sale, and you can get yours here by hitting the "Get Tickets" link. Grab yours now and prepare for a wild evening of comedy from Jim Norton, Big Jay Oakerson, Dan Soder, Tammy Pescatelli, Tiffany Haddish, and the one and only Bert Kreischer!