Bank of NH Pavilion | Gilford, New Hampshire
Come summertime, comedy fans in New Hampshire can look forward to a fantastic season! Sensational stand-up comedian and podcast star Theo Von is bringing his critically-acclaimed show to the Bank of NH Pavilion! On Thursday, 20th July 2023, fans can look forward to Von's hilarious anecdotes, relentless jokes, and incredible surreal humor! Von's observation comedy style has made millions laugh through his live performances and podcast episodes. Now, it's your chance to experience the best of Theo Von as he lights up New Hampshire! This show is part of his highly-regarded 2023 outing titled The Return of the Rat Tour! This fantastic trek has taken over 2022, and now it's extending all the way to the summer of 2023 due to popular demand! Von is an all-around entertainer who has tried his hand a reality TV, game show hosting, and acting. But comedy is his best bit, and his stand-up show is guaranteed to make you laugh until you cry! So hurry and score your tickets now to see Theo Von at the Bank of NH Pavilion!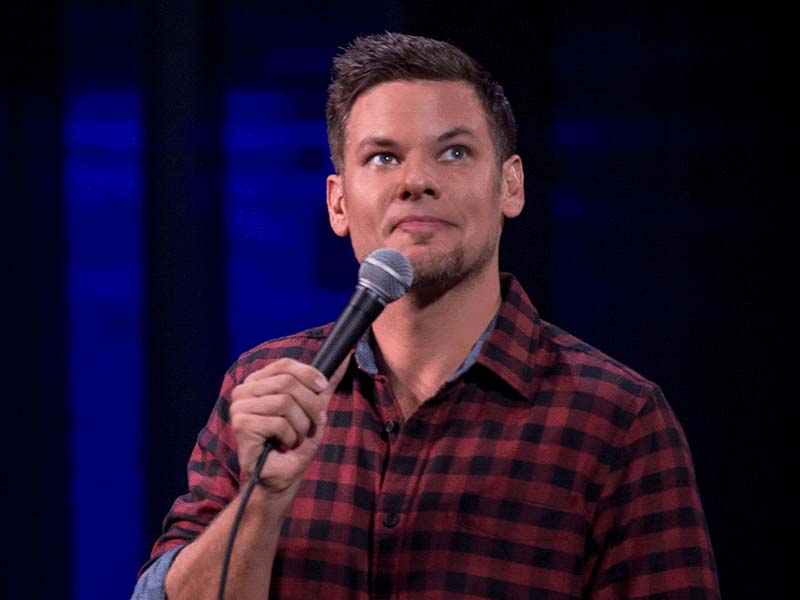 American comedian Theo Von is best known for his work with This Past Weekend. The comedy podcast has been running since December 2016 and has aired over 500 episodes. The format basically involves Von discussing various topics with weekly guests. Some of his more notable guest hosts include comedians Nate Bargatze, Mike Vecchione, Stavros Halkias, Louis C.K., and many more. Von quickly rose to prominence due to the show's popularity. But before jumpstarting This Past Weekend and his other podcast King of the Sting, Von emerged as a reality TV star at age 19. In 2000, Von was still studying at Louisiana State University when he first joined the cast of MTV's Road Rules: Maximum Velocity Tour.
After his stint with Road Rules, Von joined MTV's reality game show, The Challenge. He was in the show's cast for four seasons before joining its spinoff, The Real World. From 2002 to 2006, Von made several appearances in reality shows, such as Battle of the Seasons, The Gauntlet, Battle of the Sexes II, and Fresh Meat.
In 2006, Von made his TV debut as a stand-up comic and joined the reality competition series Last Comic Standing. He won a separate online competition, Last Comic Downloaded. Two years after his time with the stand-up comedy competition, Von pursued his career as a comic. He joined Comedy Central's Reality Bites Back and later won the show by beating renowned comedians. Amy Schumer, Tiffany Haddish, and Bert Kreischer.
Over the next decade, Von has become a prominent force in comedy and TV. He hosted Yahoo's Primetime in No Tie, an online TV recap show, and TBS' hidden camera series, Deal with It. He also made a few cameos for popular TV series, including Why? With Hannibal Burress, Inside Amy Schumer, and several other sitcoms. In 2012, he appeared as a stand-up comedian in various shows, such as Comedy Central Stand-Up Presents, the Arsenio Hall Show, Chelsea Lately, Hello Ross, and Watch What Happens Live. Four years later, Von scored his first Netflix special, No Offense, a taped performance at the Civic Theater in New Orleans, Louisiana. In 2021, Theo Von launched his second Netflix Special, Regular People.
Catch Theo Von deliver his incredible stand-up show at the Bank of NH Pavilion! Tickets are now up for grabs!