Bank of NH Pavilion | Gilford, New Hampshire
The greatest band in the world, Tenacious D comes to rock out at Bank of NH Pavilion on Tuesday, September 13th 2022 with special guest DJ Douggpound. Grab your tickets right now, so you don't miss this once in a lifetime opportunity to see the greatest and best band in the world…LIVE!!! This is the real deal, this is not a Tribute! The comedy rock duo is boarding their flying car, complete with devils and angels, and coming out to see you, the greatest fans in the world.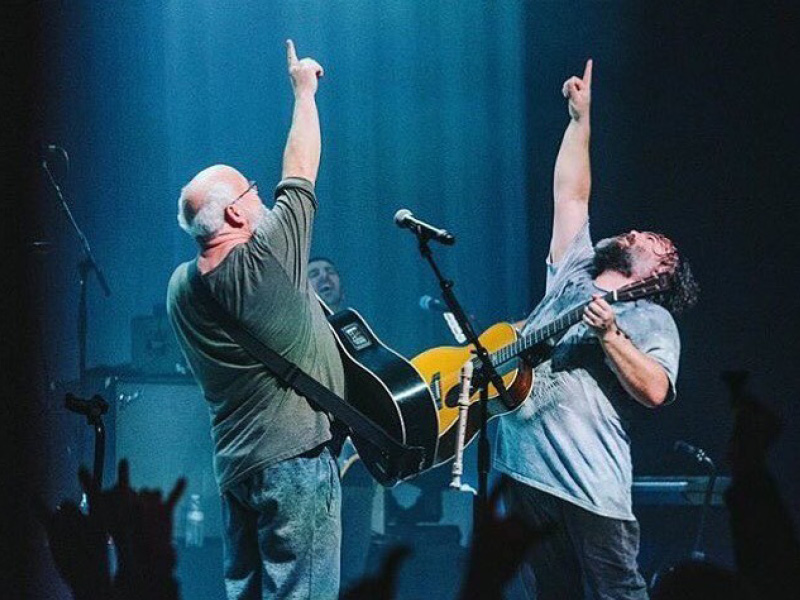 Formed in Los Angeles, California, in 1994 by actors, Jack Black as lead singer and rhythm guitarist, and Kyle Gass as lead guitarist and backing singer. They are joined by tour members, guitarist and backing singer John Konesky, bassist, keyboardist and backing singer John Spiker, and drummer Scott Seiver.
Tenacious D, their debut album featuring a full band, included Dave Grohl of Foo Fighters, on the drums. Their first single off the album, "Tribute", has achieved cult status since its release. Tenacious D has been described as acoustic rock, comedy rock, and heavy metal, with the majority of their songs played on acoustic guitars, and relying heavily on power chords, while Their songs discuss the duo's purported musical and sexual prowess, as well as their friendship and cannabis usage in a style that music critics have compared with the storyteller-style lyrics of rock opera. Satire and comedy are a major aspect of Tenacious D's lyrical content. Gass said of their approach: "I'd love to do the straight music thing, but that's kind of against our mission, which is to rebel against the serious singer-songwriter mentality."
In 2021, Tenacious D released a tribute to The Beatles in which they cover and mashup two songs from Abbey Road: "You Never Give Me Your Money" and "The End." with all the proceeds going to Doctors Without Borders. In an interview in September, Jack Black stated that the band are working on their next album, claiming it is "a very big idea that we've been working on for years". Black predicts the album will be released in 2024.