Bank of NH Pavilion | Gilford, New Hampshire
Rock and Roll Hall of Famer Steve Miller will be taking over Gilford's Bank of NH Pavilion to remind fans how rock n' roll should be done. Join Steve Miller and his band this Friday, 22nd July, for an evening of great rock music that will make you Fly Like an Eagle and soar in excitement like a Jet Airliner. If you don't get the cheesy reference, we forgive you. But you won't be forgiven by thousands of Steve Miller Band fans if you ignore buying tickets for their Gilford, New Hampshire show. Grab your tickets now and invite all your friends — and even the Space Cowboys — for this one-night-only performance of the one and only Steve Miller! See you there!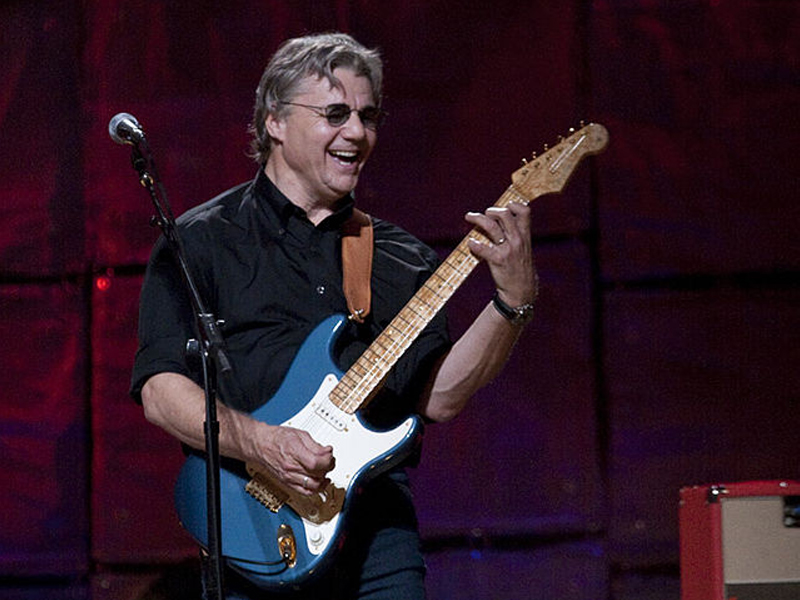 A household name in the rock n' roll music scene, the Steve Miller Band is is a six-piece band formed way back in 1966. It is led by the frontman Steve Miller who plays guitar and sings lead. The band is best known for their songs, "The Joker," "Fly Like an Eagle," and "Take the Money and Run." The band released their 17th album, "Let Your Hair Down," in 2011, and since then, they haven't put up another album yet. However, the band is still very active in touring and still continues to thrill audiences worldwide with their classic-sounding blues-rock.
The band has earned its Star for "Recording" on the famous Hollywood Walk of Fame at 1750 Vine Street in Hollywood, California. In addition, Steve Miller was inducted as a solo artist in the Rock and Roll Hall of Fame.
Over the years, fans had witnessed the changes in the band's line-up. At present, at the age of 78, Steve Miller still manages to take the lead with vigor. Undoubtedly, he can still rock and charm an audience with his charisma and veteran talent, no matter how large it could be.
Moreover, the band is considered a psychedelic pioneer of their time. Thus, they have amassed an enormous following during their heyday, and some of those loyal fans, and some new ones, can finally get a hold of SMB's post-pandemic live concert through its limited 10-date tour this year. And Gilford's Bank of NH Pavilion is the lucky venue to kick off this tour in July. Isn't that exciting? Well, this is a piece of compelling news for all New Hampshire fans. So don't forget to book your tickets now before they run out.