Bank of NH Pavilion | Gilford, New Hampshire
Join three of the best, old-school, yet still pertinent, musicians that have been rocking the air waves for decades, still creating and producing great music today. Rick Springfield, Men At Work and John Waite are touring together for the summer and will be visiting the Bank of NH Pavilion for a live performance that will shake the whole city. The date to book your tickets for is Thursday the 18th of August 2022, to guarantee that you will be there to hear their greatest hits, as well as some of their newer material. So, avoid disappointment and book your tickets now!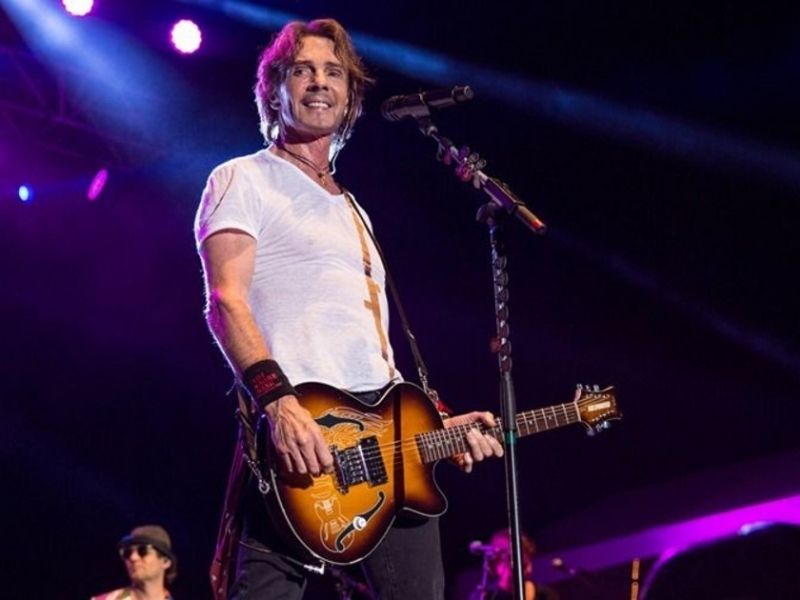 Rick Springfield, Men At Work and John Waite all have careers that span over 40 years, first storming onto the music scene in the 1970's and creating music that took the rock world by storm. In Honour of his 40th anniversary release of his biggest selling and unforgettable album, 'Working Class Dog', Springfield will be touring this summer across America, bringing his hit tracks, such as 'Don't Talk to Strangers', 'Affair of The Heart' and 'I've Done Everything for You', live to audiences. Last year Springfield re-united with Russell Morris to collaborate on a concept album that celebrates' Dia de los Muertos' (the Mexican annual tradition of 'Day of the Dead'), the album's narrator Jack Chrome welcoming you to the tale of 'Jack Chrome & The Darkness Waltz', singing and describing a song cycle about life and death. Co-headlining with Springfield is the iconic band Men At Work, fronted by Colin Hay, who are also celebrating the 40th anniversary of their release, 'Business As Usual'. Hay is excited to be on stage performing Men At Work's much-loved, classic hits, as well as giving teasers of newer material. Finishing the line-up is the rock star and balladeer John Waite, excited to be on stage and for his soon-to-be-released 4 track CD, 'Anything', to be out in the world. Join them all on their rocking, summer tour.