Bank of New Hampshire Pavilion | Gilford, New Hampshire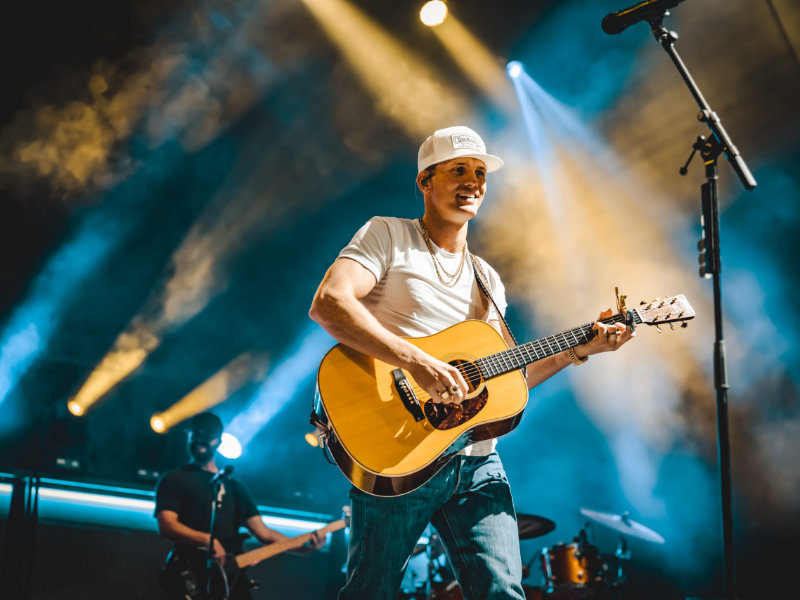 What a time to be alive!!! Whhhyyyy??? You may ask: Well, one of the greatest artists in country music is giving fans his biggest and best works to date in the form of a monumental 41-date U.S. BURN IT DOWN TOUR. The whole thing will see him kick off the tour on January 18th in Spokane and stop at several major cities, including Dayton, New Orleans, Indianapolis, and so much more, before winding things up in Corpus Christi, Texas. He's also bringing along a slew of hot names to make the whole thing that much more special. Special guests include the likes of Corey Kent, Larry Fleet, George Birge, and Catie Offerman. McCollum is super-hot right now, and everyone wants to check him out, so you can expect tickets to fly off the shelves, but fortunately, we've got tickets right here and now, so grab 'em while you still can by clicking the "GET TICKETS" button.
Parker McCollum is to country what the stars are to the American flag, and he's treating the Bank of New Hampshire Pavilion to one of the hottest country shows on the planet on May 25, 2024. Fans really can't contain themselves because not only will they get to witness him perform in the best shows he's ever done, but they will also get to enjoy special guests, Corey Kent and George Birge.
The ACM Award-winning and multi-platinum selling star shared with his audiences earlier that "2024 will be the biggest and best show we have ever put together. I can't wait for all the fans to come see what we are working up. The Burn It Down Tour will be absolutely epic."
The tour announcement comes after the success of McCollum's latest album, Never Enough, which was released on May 12th via MCA Nashville and has received widespread acclaim. The album features the RIAA-certified platinum hit "Handle on You" as well as the powerful current radio single "Burn It Down." He is also up for New Artist of the Year at the 57th Annual CMA Awards, which will be held in November.
With a slew of amazing work done, including spectacular hit singles and a successful headline tour, as well as supporting other artists, it's safe to say that 2023 was an amazing year for the artist, and 2024 is gearing up to be something of a breakout year for him, and you're invited to witness his rise to stardom and beyond.
By legendary terms, McCollum is still very new to the game, but he's already doing it like he's been around for countless amounts of years, easily selling out show to show, and has a huge fan base who are willing to follow him anywhere. Of course, that shouldn't come as a surprise considering how talented he is, but that does leave fans with a conundrum. Venues like this one can only seat so many, and they will sell out faster than you can blink!!! Do yourself a massive favor and grab your tickets right here and now before it's too late.