Bank of NH Pavilion | Gilford, New Hampshire
On September 8th, 2023, the legendary rock band Pantera will perform at the Bank of NH Pavilion, and metal fans are sure to be blown away. Lamb of God will also be a special guest, enhancing the experience. Each and every member of the audience will be enthralled by the music of these two legendary superstar groups, who together have a wealth of experience that is unmatched in the industry today. Everything has been taken care of, from the most cutting-edge sound and lighting to the incredible amenities offered at the venue, so you won't be lacking anything. Make sure to get yours right away by clicking the "Get Tickets" button before they sell out because tickets are already moving much more quickly than anticipated.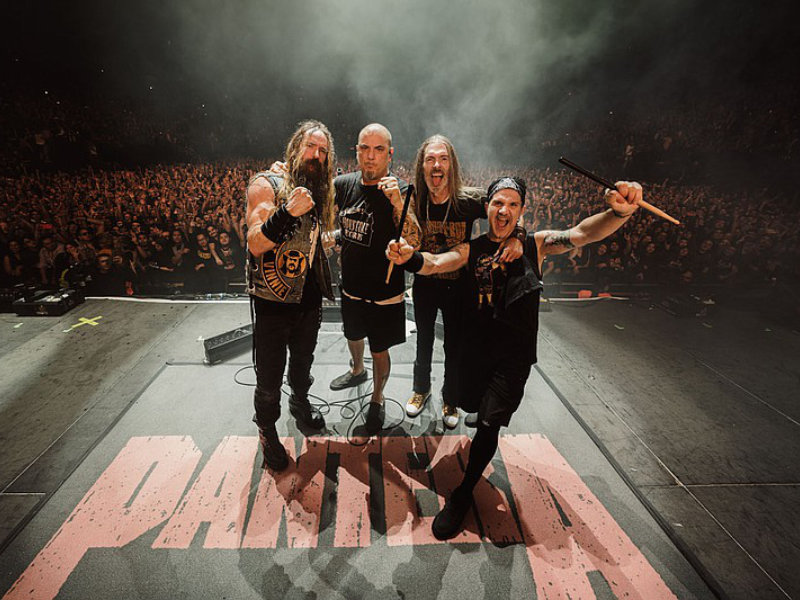 Heavy metal experienced a resurgence in the 1990s, and Pantera, inventors of the "Power Groove," led the way by demonstrating how it should be done. The band performed in front of packed arenas all over the world, released albums that went gold and platinum, and released the most awesome home videos ever created.
They first came together in 1981 in Arlington, Texas, and thanks to their extensive touring throughout the states of Texas, Oklahoma, and Louisiana, they quickly became a fan favorite in the underground. The group began serving as the opening act for other glam metal and heavy metal acts like Stryper and Quiet Riot.
Metal Magic, Pantera's first studio album, was released in 1983. Their second album, "Projects in the Jungle," was released in 1984, and their third, "I Am the Night," was released in 1985. They finally achieved the level of fame we now know them for in 1990 with the release of the album Cowboys from Hell. The fans adore Pantera because of their incredibly distinctive style, and when they go on tour, they always pull it off flawlessly—just look at their choice of special guest, "Lamb of God." Since their founding, they have put out a staggering amount of music, won over fans all over the world, and faithfully compliment Pantera's style.
You should definitely attend this concert, and getting tickets is as simple as clicking the "Get Tickets" button and following the on-screen instructions. Just stop what you're doing and buy your tickets right here and now before it's too late.