Bank of NH Pavilion | Gilford, New Hampshire
Count your lucky stars because pop-rock group OneRepublic brings the Never Ending Summer tour to New Hampshire! On Saturday 23rd July 2022, OneRepublic will take the stage at the Bank of NH Pavilion, along with special guest Needtobreath. The Never Ending Summer tour has 40 dates for the U.S. and Canada and kicks of in March. Responsible for hit songs, such as "Apologize," "Counting Stars," and "Stop and Stare," OneRepublic is on tour for their latest album, Human, which was released last August 2021. New Hampshire fans must hurry and get their tickets now to see the chart-topping band perform live at the Bank of NH Pavilion!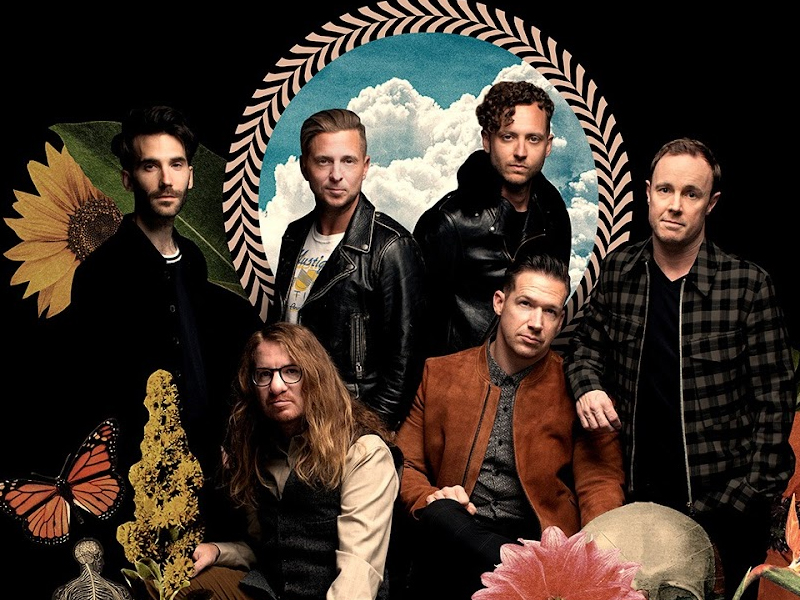 OneRepublic's new album, Human, is their first record in five years after Oh My My was released in 2016. Even with numerous chart-topping hits and a Grammy nomination, the band took a five-year break from touring. During a press conference, lead singer and songwriter Ryan Tedder mentioned that after the song he wrote for the Jonas Brothers became a huge hit, he got re-energized to write music again for OneRepublic. Tedder, who wrote "Sucker" for the Jonas Brothers, also writes music for pop stars, including Miley Cyrus, Sam Smith, Ariana Grande, and Jennifer Lopez.
Tedder added that working with artists helped get the ball rolling. "Every time I was with an artist, they were like, 'What are you doing with OneRepublic? Like why are you not doing more music? What, are you crazy?' And so, I can honestly thank all those artists that I worked with for making me want to do an album again."
Tedder continued that he felt like he had enough time with his family and wanted to go back on tour once again after a five-year break. He called the band's new album, Human, a second chapter to the band's career. "I had something to say, and I wanted to go back out there and make music again, so I see this- the next 9 or 10 years- as the second chapter of this band."