Bank of NH Pavilion | Gilford, New Hampshire
The end is Near! Repent your EDM sins and forever promise to never listen to another Pop song… Presenting: The Last Goodbye from, Odesza at Bank of NH Pavilion on Saturday, September 3rd 2022 with Elderbrook and Gilligan Moss. That's right people, you have been judged, and you have been found wanting! Wanting some new ODESZA! Back after a 4-year break, the duo have a brand-new song out, and an album on the horizon, but does the name spell the end of Catacombkid and BeachesBeaches? Grab some tickets, this could be the last goodbye from them… maybe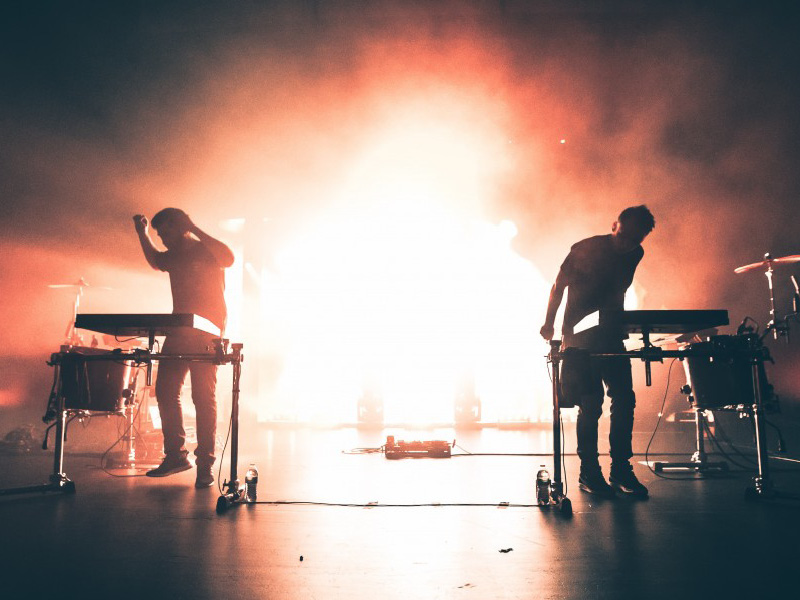 ODESZA's latest track, "The Long Goodbye" samples 76-year-old soul singer Bettye LaVette's song "Let Me Down Easy." "This song was born out of the concept of trying to bring these lasting, defining musical pieces like the 1965 release of Let Me Down Easy by Bettye LaVette into a modern and contemporary electronic setting," ODESZA said in a statement. "The idea of bringing two worlds together, that at first seem distant, has always been something we've been drawn to. It was an absolute honor to be able to work with Bettye's voice over the course of writing the track," they said. "She's able to convey emotion with her vocal work unlike any other. To date, this has been one of the more fulfilling songs we've had the chance to work on as artists. We hope everyone who listens enjoys the track as much as we did making it."
The EDM duo, ODESZA, formed in 2012 and are from Bellingham, Washington. They are Harrison Mills and Clayton Knight, known individually as Catacombkid and BeachesBeaches. The long Goodbye album will be the duo's first work in 4 years after taking a break after making their previous album, A Moment Apart.
Alexander Kotz is known professionally as Elderbrook is from the United Kingdom. His most notable song is a collaboration with CamelPhat, titled "Cola", which reached number 1 on both the Dance Club Songs chart, and on the Indie Chart in the UK and was nominated for Best Dance song at the 2018 Grammy Awards.
Gilligan Moss is a wonky electronic music duo, consisting of members Evan Dorfman and newly recruited member Benjamin Cronin. They have toured with the likes of Glass Animals, Tourist, Toro Y Moi, and Chromeo, and have played many major festivals too, including Coachella, Pitchfork Paris, and Electric Forest.