Bank of NH Pavilion | Gilford, New Hampshire
An epic night awaits! Come to the Bank of NH Pavilion on May 26 for a country music treat with Lee Brice and Cole Swindell. Lee Brice will serenade with his honest, sincere, and raw songs. Catch his performances of "Hard to Love," "One of them Girls," "Memory I Don't Mess With," and many more. On the other hand, Cole Swindell will be bringing groovy bro-country to warm hearts. Take the chance to hear his bests like "Middle of a Memory," "Single Saturday Night," "Ain't Worth the Whiskey," and "She Had Me At Heads Carolina" live. Come one, come all to this concert. Do not miss the chance to experience this unforgettable night! Reserve your tickets now!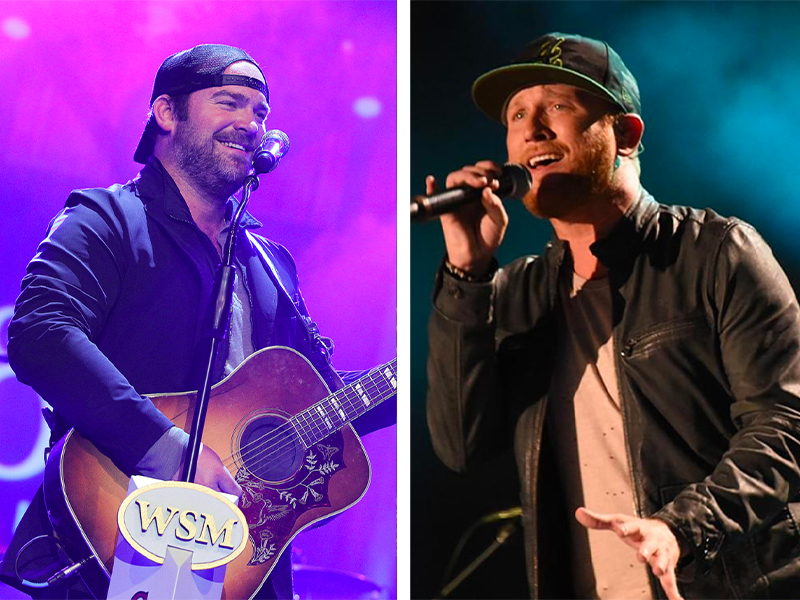 At the time when many country musicians chose to release party anthem music, Lee Brice was among the few that decided to take a different route in composing records. Lee Brice specialized in ballads, creating songs that are honest, sincere, and raw. To create his unique sound, he blends pop and rock with his country tunes. Before becoming a full-fledged country musician, he was a songwriter. He wrote for many artists, including Garth Brooks, contributing to his top charting song "More Than a Memory." In 2010, he released his debut album "Love Like Crazy," which spawned the songs "She Ain't Right," "Happy Endings," and "Upper Middle-Class White Trash." All these singles reached the charts. His single "A Woman Like You" teased his sophomore album in 2011. It was a huge success, which laid out the foundations for the subsequent album "Hard 2 Love" to succeed. After these two, he released three more albums entitled "I Don't Dance" (2014), "Lee Brice" (2017), and "Hey World" (2020).
Cole Swindell is best known for his sleek bro-country music. He first gained attention after the hit songs "Just a Sip," "Beer in the Headlights," and "Roller Coaster" invaded the radio airwaves. But, no one will ever forget him for the single "Chillin' It," which reached the charts exponentially. This resulted in his strong eponymous debut album. Afterward, he released the albums "You Should Be Here" (2016), "All of It" (2018), and "Stereotype" (2022).
Co-headlining a performance at the Bank of NH Pavilion on Friday, May 26, catch the two treasured country musicians with Lee's brother Lewis Brice. Score your tickets now by hitting the "Get Tickets" link.