Bank of New Hampshire Pavilion | Gilford, New Hampshire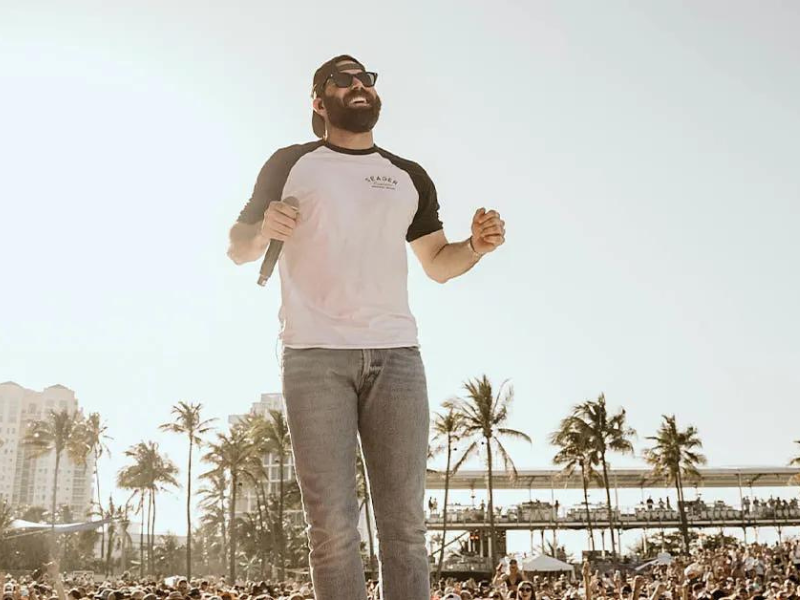 JUST IN: CMA Song of the Year winner Jordan Davis has just announced the extension of his sold-out Damn Good Time Tour. The announcement relayed that there will be several additional dates across the U.S., Canada, the U.K., and Europe. If you missed out on securing tickets to the first run of shows in the U.S., this is finally your chance to get your hands on tickets! He's stopping in Gilford, New Hampshire - get ready for this!
Jordan Davis will put on a show at the Bank of NH Pavilion on Friday, the 6th of September, 2024. The highly sought-after country artist is bringing along Mitchell Tenpenny & Ashley Cooke for the show so you can be sure it's going to be a mind-blowing night! Grab your tickets as fast as you can by clicking 'GET TICKETS' because they're almost sold out!
The 35-year-old country music star Jordan Davis has had an eventful 2023. The singer proudly celebrated his third consecutive No. 1 with "Next Thing You Know," a track on his Gold-certified album, Bluebird Days. He's the current reigning artist for the Country Music Awards' Song of the Year, including back-to-back nominations. The rising talent has a lot under his belt though as he has announced that he's extending his Damn Good Time Tour to 2024. Lots of fans in the United States were dismayed when the shows in 2023 sold out, most of them not being able to attend any of his shows. This time around, he's giving everyone another fair shot at catching him live. Hurrah!
Jordan Davis will kick off the tour in February in Copenhagen, Denmark and he will visit Amsterdam, London, Belfast and more before returning to the U.S. and Canada in April. This of course includes a long awaited stop in Gilford, New Hampshire, so if you're a fan in the area, you need to make plans to see the show ASAP! He will be joined by other talented country stars Mitchell Tenpenny and Ashley Cooke - you're sure to have an unforgettable time when you attend this show.
Grab your tickets to see Jordan Davis at the Bank of New Hampshire Pavilion right now! Knowing the success of his previous shows in the U.S., you can expect tickets to sell out very quickly. So, if you want a shot of catching him live, you better hurry up and grab your tickets right now. You may purchase yours by clicking 'GET TICKETS.' Whether you're going with a group or all by yourself, our ticket purchase process is made easy. Simply input the number of tickets that you want to purchase, and the system will automatically show you a list of the best ones available. If you're with a group, you can be assured that all of you will be seated together at the show. So, go ahead and do that right now!