Bank of NH Pavilion | Gilford, New Hampshire
Warning! It's going to be a scorching hot summer and you're gonna need some Aqueous Transmission, before you take the wheel and Drive with that Black Heart Inertia down to Bank of NH Pavilion on Wednesday, August 9th 2023. Why? Well, Pardon Me, but it's been Nice To Know You if you've already forgotten about Incubus along with special guests Badflower & Paris Jackson playing live! Are You In? Come on and grab some tickets, for you and Anna Molly because it's going to be an absolutely Stellar night, and there might even be a few brand-new tracks out by then too! The band did say, "if all goes according to plan, there'll be some new music coming from us before we hit the road again in January." Or you could just stay home and be No Fun 🙁 Come on, get out here and sing It's Nice To Know at the top of your lungs!!!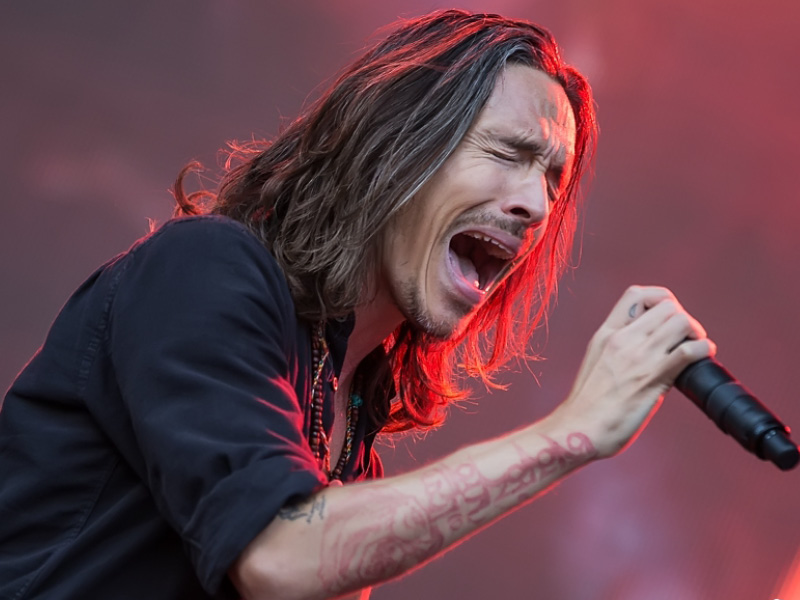 Incubus has achieved commercial success through the release of several hit songs and the selling of multiple platinum albums. The band rose to prominence with the publication of their third album, Make Yourself, in 1999, which spawned many hits, including the band's highest charting song, "Drive." Fungus Amongus and S.C.I.E.N.C.E., the band's first two albums, were released in 1995 and 1997, respectively. Both their fourth album, Morning Vision, released in 2001, and their fifth album, A Crow Left of the Murder…, released in 2004, were critically lauded and financially successful. With Light Grenades, their sixth studio album overall, Incubus finally secured their first No. 1 album. This was followed by Monuments and Melodies, their first greatest hits album, in June 2009, and If Not Now, When? in 2011. At the start of 2015, Incubus also released a digital extended play (EP) named Trust Fall (Side A). On April 21, 2017, the band released their eighth studio album, simply named, 8, exactly two years later. Trust Fall (Side B), the second extended play, was published on April 17, 2020. Incubus have sold over 23 million records worldwide as of October 2022.
Incubus has drawn inspiration from a variety of musical subgenres and styles over the course of their career, including alternative metal, alternative rock, art rock, heavy metal, electro, funk, funk metal, jazz, hip hop, nu metal, pop, rap metal, techno, thrash metal, psychedelic music, post-grunge, pop metal, and trip hop. These influences may be heard in the music of the band. Plenty of critics have praised the band for their ambition, which has made it difficult to categorize them. In 2017, guitarist Mike Einziger noted that the band's variety is important, "our greatest asset and our biggest flaw. We don't fit anywhere and we never have. We were never punk rock enough for the Warped Tour, we were never metal enough for Ozzfest, we were never quite indie rock or cool enough for Lollapalooza. We've carved our own path, and we're really humbled by the fact that we've had so many supporters and people who appreciate our music."