Bank of NH Pavilion | Gilford, New Hampshire
Fans of Hozier are ecstatic about the upcoming release of his brand-new, album as well as the upcoming "Unreal Unearth" North American tour. In addition, he has just released a brand-new 3-track EP, "Eat Your Young". On Sunday, September 24, 2023, Hozier will perform a concert at the Bank of NH Pavilion. This will be a fantastic chance for fans to hear both his new music and his well-known hits live. It is a rare opportunity to witness Hozier in North America live, so be sure to grab your tickets right here and now before it is too late.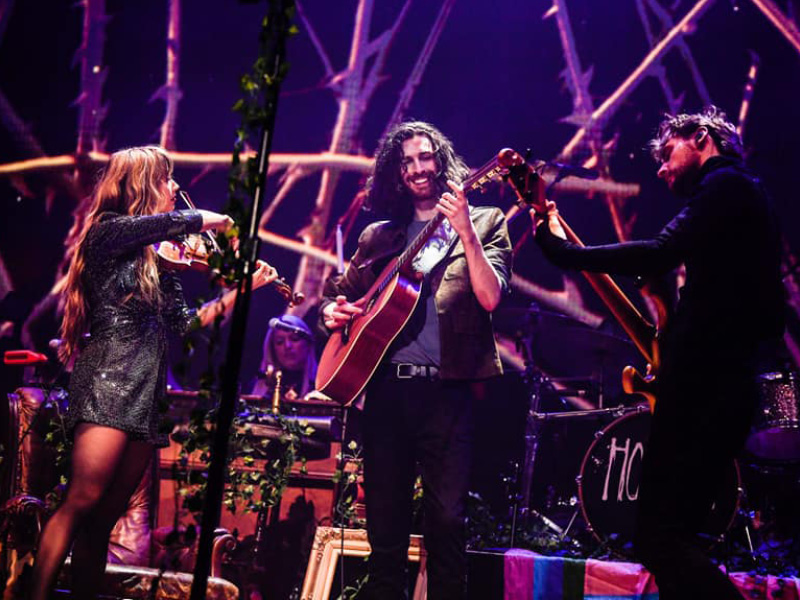 As a debut, Hozier's 2013 single "Take Me to Church" was a smashing success, catapulting him to both mainstream and critical acclaim around the world. Following that, he has kept up his production of music with heart and social awareness, winning over listeners everywhere. That single has reached diamond status with the RIAA and is now at number thirty of the most played songs on Spotify.
A decade has passed, and during that time, he has been recognized as one of the most important musicians of the period, earning a Grammy nomination, the Billboard Award for Top Rock Artist, and the BBC Music Award for Song of the Year, among many other honors. His influence on the business and the lives of millions of fans can't be denied, and neither can his music.
His soon-to-be-released album, "Unreal Unearth," and tour to support it have the fans clamoring for concert tickets. With each album he puts out, he challenges the status quo of popular music and serves as an inspiration to a new crop of musicians.
The pure energy and deep intensity of Hozier's performances have made his concerts legendary, making him a must-see act for music fans all over the world.