Bank of NH Pavilion | Gilford, New Hampshire
The Goo Goo Dolls will be performing at the Bank of NH Pavilion on Saturday, September 30th, 2023, as part of their extensive Big Night Out tour. They will be supporting their 2022 album, Chaos In Bloom, which includes the singles "Yes, I Like You," "You Are the Answer," and "Going Crazy." Fitz and the Tantrums join the tour after releasing their most recent album, Let Yourself Free, in November. The Goo Goo Dolls will perform career-spanning sets that will include songs from their new album Chaos in Bloom as well as singles from their entire repertoire, including the unforgettable hit "Iris," which surpassed 1 billion Spotify streams last year. So, get your tickets now, while you still can!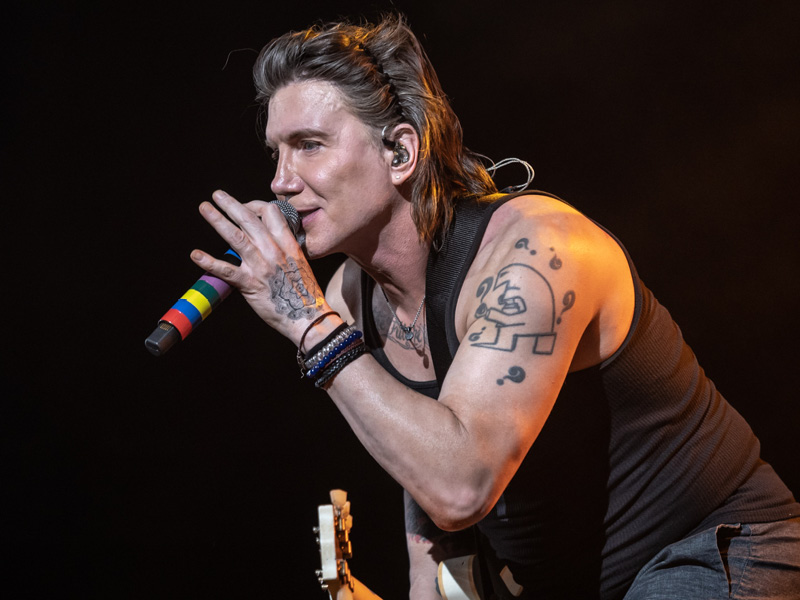 Goo Goo Dolls, a multi-platinum, four-time Grammy-nominated rock band active since the late 1980s, with 14 albums to their credit. Following the release of their breakthrough single, "Name," in 1995, they achieved mainstream fame. The band is most known for its biggest song, "Iris," which was released in 1998. The song spent nearly 12 months on the Billboard charts and spent 18 weeks at the top of the Hot 100 Airplay chart. "Iris" also appeared at number one on Billboard's "Top 100 Pop Songs 1992-2012" chart in October 2012. Other significant hits include "Slide," "Black Balloon," and "Broadway" from Dizzy Up the Girl in 1998; "Here Is Gone" from Gutterflower in 2002; and "Better Days," "Give a Little Bit," and "Stay with You" from Let Love In in 2006.
Fitz and the Tantrums will appear as special guests. The platinum-selling tracks "HandClap" and "Out of My League" are among the Los Angeles band's hits.
Chaos in Bloom is the band's first album produced by frontman John Rzeznik, and it includes the singles "Yes, I Like You" and "You Are The Solution."
For the tour, Goo Goo Dolls have partnered with Joe Torre Safe At Home, a nonprofit founded in 2002 by Ali and Joe Torre to provide healing and education services to youth traumatized by exposure to violence such as domestic violence, child abuse, teen dating abuse, and sexual assault to break the cycle of violence.