Bank of NH Pavilion | Gilford, New Hampshire
What would 80s rock music be without Foreigner? Nothing! Foreigner's music has defined a generation with a style that only Foreigner can do. Sadly, all of this magnificence is coming to an end with their recently announced Farewell tour. This is your last chance to experience them live on stage at Bank of NH Pavilion on Friday, August 4th 2023. Loverboy will also be featuring as special guest. Remember one thing though, tickets will sell out very quickly, and you have to be there, so be sure to get yours right here and now.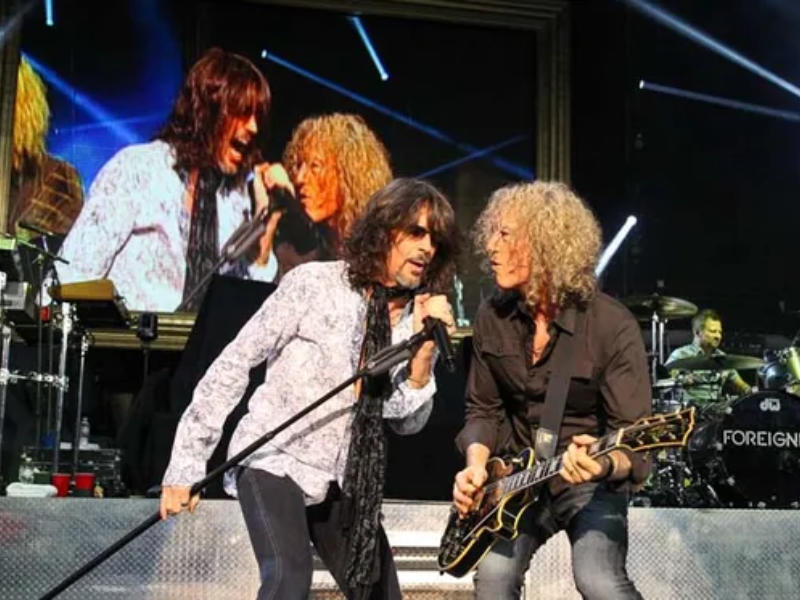 The 80s was one of the best times for music lovers around the globe. The rockers of that time were just built different, and Foreigner is no exception. From their humble beginnings in the late 70s to the peak of their fame, they have never failed to deliver. The group has a laundry list of hits which include: 'I Want To Know What Love Is', 'Cold As Ice', 'Hot Blooded', 'Juke Box Hero', 'Urgent' and so much more. Their music was so inspirational that even popular acts such as Mariah Carey, MOP and even Armand Van Helden have sampled them.
Whilst their music is absolutely amazing, their stage presence is on another level. Fans around the world love Foreigner's live performances and in keeping with their tradition, they will have a live choir singing rock songs in acapella, but wait, there is more – Rock Legends Loverboy will also be special guests at the show. This is going to be one of the best shows of the year, and you have to be there to experience it.
Something this special is very rare and will not be repeated, so tickets will be limited. Don't worry, though, tickets are available right here and now, but you have got to be quick and grab them now before it is too late.