Bank of NH Pavilion | Gilford, New Hampshire
Dropkick Murphys, Boston to Berkeley II Tour is coming to Bank of NH Pavilion on Friday, August 20th 2021 with very special guests Rancid and The Bronx… yeah we know the tour doesn't play in Boston or Berkeley specifically, but this is part 2 of the tour and those are the bands hometowns…get it?? Okay, great… in that case, are you ready to (Irish) Rock?! Yeah! Grab some tickets and get ready for one hell of a loud, energetic live show that you will wish would never end, it's like St Paddy's Day on rock steroids, rock music, punk music, beer and that great Irish tradition of drinking too much!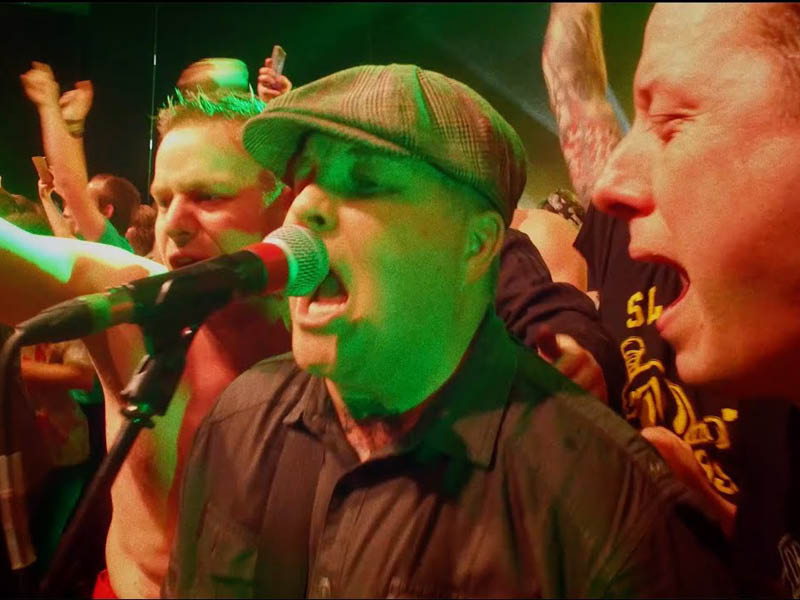 Dropkick Murphys are an American Celtic punk band from Quincy, Massachusetts, they are co-lead singer and bass guitarist Ken Casey, the other co-lead singer Al Barr, guitarist James Lynch, multi-instrumentalists Tim Brennan and Jeff DaRosa and drummer Matt Kelly. The band has ten studio albums with their most well known album, The Warrior's Code, from 2005 featuring in the film The Departed, with the song "I'm Shipping Up to Boston" which went on to become the band's only platinum-selling single to date. Meanwhile, 2011s album, Going Out in Style, was an even bigger success, making its debut at number 6, giving the band their highest-charting album to date. Their tenth album, Turn Up That Dial, was released in April 2021 and is the band's first studio album in four years with the singles "Smash Shit Up", "Mick Jones Nicked My Pudding", "I Wish You Were Here", "Middle Finger" and "Queen of Suffolk County." Vocalist Ken Casey explained the album by saying, "On this record, the overall theme is the importance of music, and the bands that made us who we are. We just hope it takes people's minds off their troubles. We're so fortunate and grateful to be in the position to share a little happiness in our own way. Our gratitude levels are off the chart. If there's a message to this album, it's, 'Put your fist up and play it loud.' We've all done plenty of lamenting, so the main goal was to keep this fun. The darker the times got, the harder we fought to uplift with this music."