Bank of NH Pavilion | Gilford, New Hampshire
A golden evening of authentic country music awaits you this Thursday, June 22, as the country star Dierks Bentley brings the excitement of his "Gravel and Gold Tour" to the Bank of NH Pavilion. The High Times & Hangovers are not yet over for the "Drunk on a Plane" hitmaker because you will surely want to grab a beer and party with Bentley as he takes the famous New Hampshire venue on fire. Come join thousands of fans in cheering for him as he performs his career-defining hits, such as "5-1-5-0," "Feel That Fire," "Somewhere on a Beach," and songs from his latest album "Gravel and Gold." To be opened by country crooner Jordan Davis and rising country sweetheart Hailey Withers, this concert will simply blow your mind. Get your tickets early and "come on down, swing on by, and bring whatever's been on your mind" at the Bank of NH Pavilion. See you there!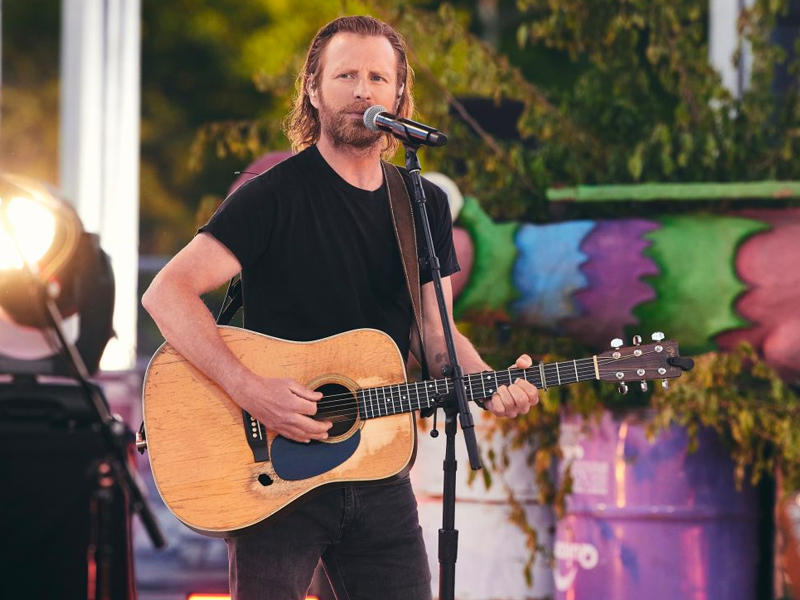 With the recent release of his latest album "Gravel and Gold," Dierks Bentley's 2023 looks nothing but exciting. As Esquire described, Bentley's album "testifies to everything he does so well." The 14-track record is a tribute to the numerous facets of Country music that Bentley has mastered and nurtured throughout his career, from arena movers to barroom weepers to bluegrass fireballers. His recently dropped single "Gold" showed the power of his voice and the country music storytelling he is capable of. By the looks of how the album's carrier single slowly climbed up to the country music charts, the album is undoubtedly a "gold" record.
Along with the release of his 10th studio album is the announcement of a tour of the same name. The multi-platinum artist has announced that he will be hitting the road this summer, much to his fans' delight. This is good news for all his avid supporters who enjoyed his "Beers on Me Tour" last year.
The tour will kick off in Toronto on the 1st of June and will stop at more than 20 cities across the US and Canada before capping off at Auburn, Washington. He will stop at the Bank of NH Pavilion on June 22, together with two of the hottest country music acts today. "Buy Dirt" hitmaker Jordan Davis will join Bentley in his stop at the famous New Hampshire venue. Best known for his blend of pop, modern R&B, and hip-hop to his country music, Jordan Davis will delight the crowd with his hits "What My World Spins Around," "Next Thing You Know," and "Take It From Me," among many others. Moreover, the Iowa-native country singer/songwriter Hailey Withers will also join Davis as an opening act for Dierks Bentley. Whithers is known for the strong storytelling she exudes in her songs. Catch both artists light up the crowd before Dierks Bentley hits center stage. Grab your tickets here by hitting the "Get Tickets" link.