Bank of NH Pavilion | Gilford, New Hampshire
It took a decade for Cody Johnson to break through in the country music scene, and ever since, he has not stopped capturing the attention of country music listeners. He blessed the genre with songs like "On My Way To You," "Wild as You," "Me and My Kind," "Texas Kind of Way," and "Dear Rodeo." Thinking about what he can offer more in the coming years is exciting. The bull rider/prison supervisor turned country superstar is all saddles ready as he goes on a wild ride of a tour this year. This tour will be much more than horsin' round; this will be a crash course to impeccable country music! One of his stops is at the premiere New Hampshire amphitheater, the Bank of NH Pavillion. This will be on Saturday, September 23! He is a country favorite among traditional and Texas country fans, so do not hesitate to buy tickets. Get yours now as early as possible!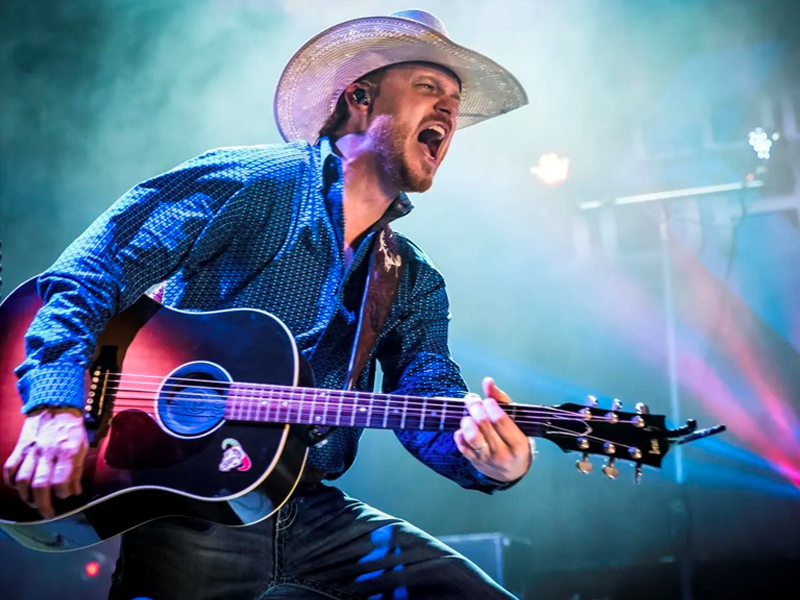 From a rodeo competitor and prison supervisor to a country music star, Cody Johnson went through multiple careers before settling as a professional musician. As a teenager, he was usually seen wrestling high-strung cattle on rodeo shows. As his life transitioned to early adulthood, he liked working as a prison supervisor. After all these heavy jobs, it was only in 2006 that he decided to pursue music professionally. His success was inevitable after quite some time, but when it happened, the country music scene was blessed with style and talent only he could contribute to the enduring genre.
Before becoming a rodeo competitor, Cody Johnson already knew about country-style singing and instrument playing. He first picked a guitar at age 12, supported by his father, who taught him to play and sing. As he went on to ride bulls, he was juggling it with performances in his school and bars. By 19, he was already working as a prison supervisor, and it would take him his prison warden's convincing to pursue music.
2006 was the year his career began. This year, they formed the Cody Johnson Band alongside his father and a friend Nathan Reedy. Considered to be his debut, they released the album Black and White Label during that time. In 2009, their first professionally produced album, "Six Strings One Dream," came out. This record led to their debut on the charts, with three singles from the album peaking at the Texas Charts. Following this release is the album "A Different Day" in 2011. The album brought him the 2011 Texas Regional Music Award for New Male Vocalist of the Year. Nearly a decade later, his fifth album, "Cowboy Like Me," signaled his debut on popular music charts. The album debuted on Billboard's Top Country Albums 25th spot. As anticipated, his next album was a definite success. "Gotta Be Me" came out ten years after his first album, and it was top 11 on Billboard 200. His most recent release is the album "Human: The Double Album," which came out in 2021.
The Bank of NH Pavilion will host Cody Johnson's expected sold-out concert on Saturday, September 23. Get tickets now!