Bank of NH Pavilion | Gilford, New Hampshire
An exciting Saturday night is coming your way this July 22 at the Bank of NH Pavilion as a few of the biggest names in the rock music scene team up for one epic show. Headlined by Poison frontman Bret Michaels, this year's "Parti Gras 2023 Tour: Nothing But A Good Vibe Music Festival" will also feature rock bands Night Ranger and Jefferson Starship. If you are a big fan of good the ol' 80s and 90s rock n roll, rock ballads, and classic head-banging rock tunes, you don't want to miss the tour's stop at Bank of NH Pavilion. Joining the epic lineup are Steve Augeri, Journey's former lead singer, and Mark McGrath, the lead vocalist of Sugar Ray. With such an incredible lineup, fans can expect this concert is nothing but epic! Get hold of your tickets as early as today and prepare for one exciting summer concert festival.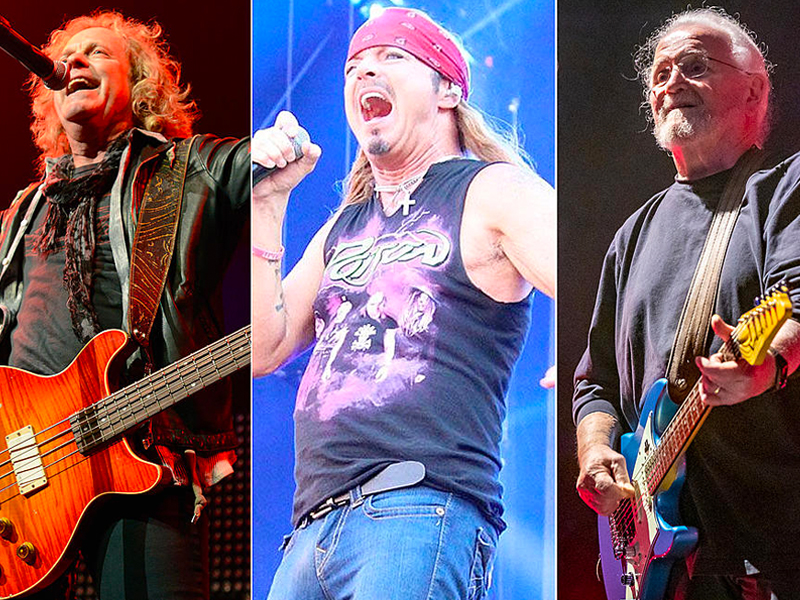 The Poison frontman is on the headlines recently after announcing the exciting news about his forthcoming "Parti-Gras: Nothing But A Good Vibe Music Festival." The 59-year-old rockstar is set to invade dozens of US amphitheaters this summer for a music festival tour that will feature not only him and his band but other big names in the industry as well. Bret will be accompanied by Night Ranger and Jefferson Starship for the entirety of the tour.
This is also a special series of shows for Night Ranger, which is celebrating its 40th anniversary in the business. Night Ranger is a Californian hard rock band best known for several chart-topping songs, including "Don't Tell Me You Love Me," "When You Close Your Eyes," and the power ballad "Sister Christian." Jefferson Starship, on the other hand, is yet another Californian American rock band that has made a name for themselves with classics like "Miracles," "Jane," and "Find Your Way Back." The two bands will be sharing the stage with Bret Michaels to give fans the best concert experience.
Apart from the two bands, Michaels assured his fans that there would be appearances from other artists, including Sugar Ray singer Mark McGrath and former Journey frontman Steve Augeri.
"We have special mystery guests," teased the singer. "Every single night there will be someone on that stage. I can't tell you exactly who it is. But if you've ever looked at everyone [who's been on stage with me], I've had everyone from Jimmy Page to Jimmy Buffett to Paul Stanley. You don't know who it's gonna be, but we're gonna bring somebody out at the end of the night, and we're gonna do their song," Michaels assured.
With these promising and exciting words from the Michaels himself, we can be assured that the festival tour will be true to its promise of bringing nothing but excitement for all fans to experience. So grab your tickets as early as today, so you won't be missing out on the fun this July 22 at the Bank of NH Pavilion. Hit the "Get Tickets" link for a fast and secure transaction.