Bank of NH Pavilion | Gilford, New Hampshire
Train bring you The 2022 Summer AM Gold tour with Jewel and Blues Traveler at Bank of NH Pavilion on Thursday, July 7th 2022. Grab some tickets and get down to Guilford for some brand-new Train Tracks! Their AM Gold album launches them off to Jupiter in May and if it's anything like almost all of Train's previous albums, there is bound to be something of a hit in there somewhere! So come on Pop-rockers, this is one awesome show that is guaranteed to be filled with hits like "Drops of Jupiter (Tell Me)", "Calling All Angels", "Hey, Soul Sister", and "Drive By".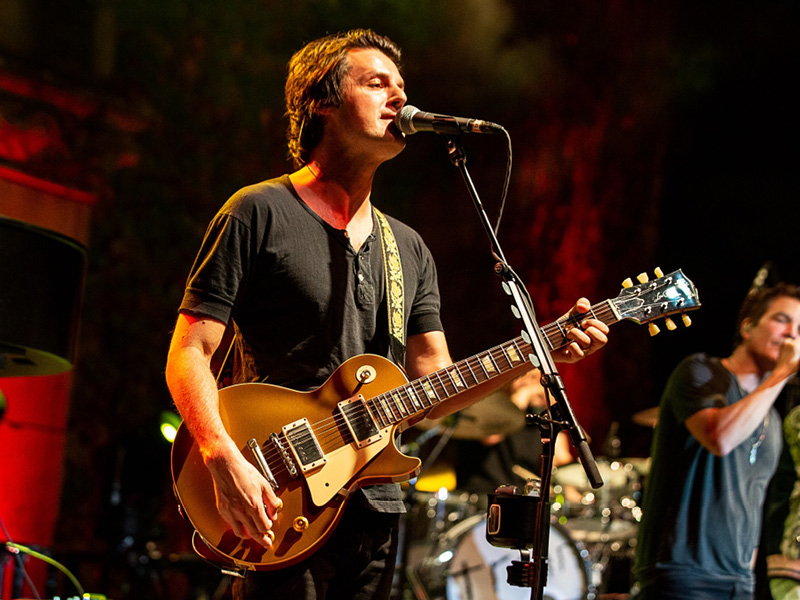 "2022 is the year of the Tiger. It has begun in a strong, beautiful and encouraging way, and it's only the beginning. The 2022 Summer AM Gold tour will be all those things and more as we are joined by our dear friends Jewel and Blues Traveler, along with special guests Thunderstorm Artis + Will Anderson on select dates! What a ride! We can't wait to see you all out there, dancing and singing along to their amazing music, as well as our new album, AM Gold. Is it June yet? See you then! Love and miss you all!" Said lead singer Pat Monahan of Train during the tour announcement. The brand-new album, AM Gold, drops on May 20th, and the new single "AM Gold" is out there now, it is Trains' first studio album in five years since "A Girl, a Bottle, a Boat" came out in 2017.
In 2021, Jewel Kilcher, won the sixth season of The Masked Singer as the Queen of Hearts, and subsequently released the cover EP, Queen of Hearts, featuring covers of all the songs she performed on the show.
Blues Traveler comprises singer and harmonica player John Popper, guitarist Chan Kinchla, drummer Brendan Hill, bassist Tad Kinchla, and keyboardist Ben Wilson. Last year, the band released their latest album, Traveler's Blues, which has been nominated by The Recording Academy for Best Traditional Blues album at the 2022 Grammy Awards.