Bank of NH Pavilion | Gilford, New Hampshire
If you ever want to see the Shotgun Willie live, this is the right time! Fresh off a thrilling, emotional performance at his annual Luck Reunion in Texas, the 88-year-old country music icon will take on his annual Outlaw Tour. And good news for Gilford, New Hampshire fans, as the Grammy-award-winning superstar brings the fun of his tour to the Bank of NH Pavilion. Catch him with ZZ Top and Zach Bryan this Friday, 12th August 2022, for an evening of majestic country music. Any country music fan could not ask for more with such a lineup of acts in one night. So make sure to grab your tickets as early as today! Let the greatness of the one and only Willie Nelson remind you how great country music should be!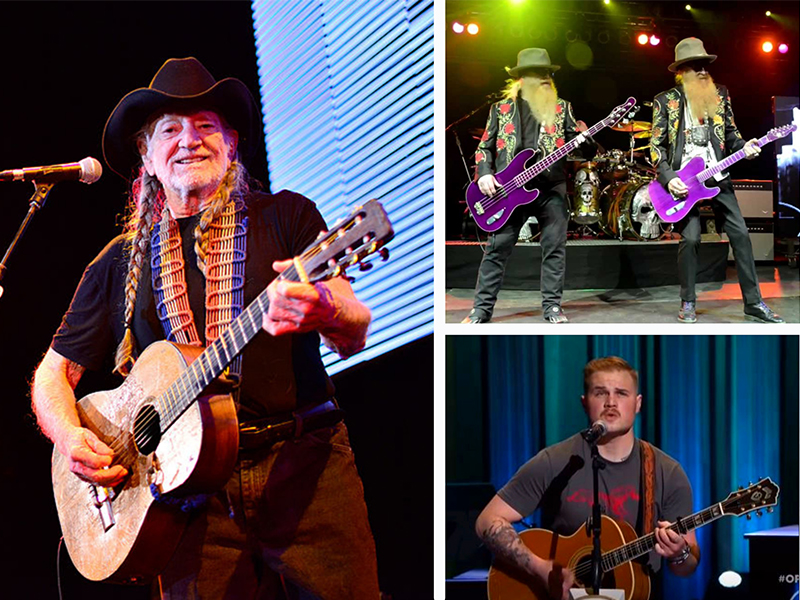 "The Outlaw Music Festival Tour has always been about family and friends coming together for a great day of music and fun, and with the amazing group of artists joining us, this year promises to be our most special Outlaw Tour to date."
This was the statement of the country music legend Willie Nelson about his annual Outlaw Music Festival. Kicking off at the end of June this year, the festival has been held annually since 2016 and has brought an incredible lineup of music stars across America. This year is no exemption.
In addition to the highly-anticipated performance of Willie Nelson & Family, the tour will also feature performances from the biggest names in the industry, including Steve Earle & the Dukes, the Avett Brothers, Allison Russell, ZZ Top, Gov't Mule, Zach Bryan, War and Treaty, and Billy Strings. The festival is making a stop in over 20 cities across the country, and these incredible artists will have rotating appearances throughout the dates.
The tour's stop at Gilford, New Hampshire's Bank of NH Pavilion, will showcase the American Rock band ZZ Top and the Oklahoman singer/songwriter Zach Bryan. ZZ Top's successful five-decade career make the band a household name in the country and rock music scene. Thus, its addition to this year's lineup makes it more sought-after.
Zach Bryan, on the other hand, is relatively new to the country music scene. However, he has found early success through songs that highlight his raspy voice — a mix of classic folk melody and outlaw country with a raw edge that cuts to the bone.
With such a promising lineup, we know that this show will be one for the books. Secure your tickets now, so you don't miss out on the fun this August 12. See you there!