Bank of NH Pavilion | Gilford, New Hampshire
Watch out for the outlaws because they're coming! Armed with their Martins and Gibsons, incredible music artists are taking over the Bank of NH Pavilion on Wednesday, 2nd August 2023! The highly-anticipated Outlaw Music Festival features country rock music's top performers, including Willie Nelson and Family, The Avett Brothers, Kathleen Edwards, and many more! This celebration of music is spearheaded by country rock legend Willie Nelson, who happens to be turning 90! The festival will hold a string of dates and travel across North America with several special guests! So if you want to experience the Outlaw Music Festival, you better score tickets now!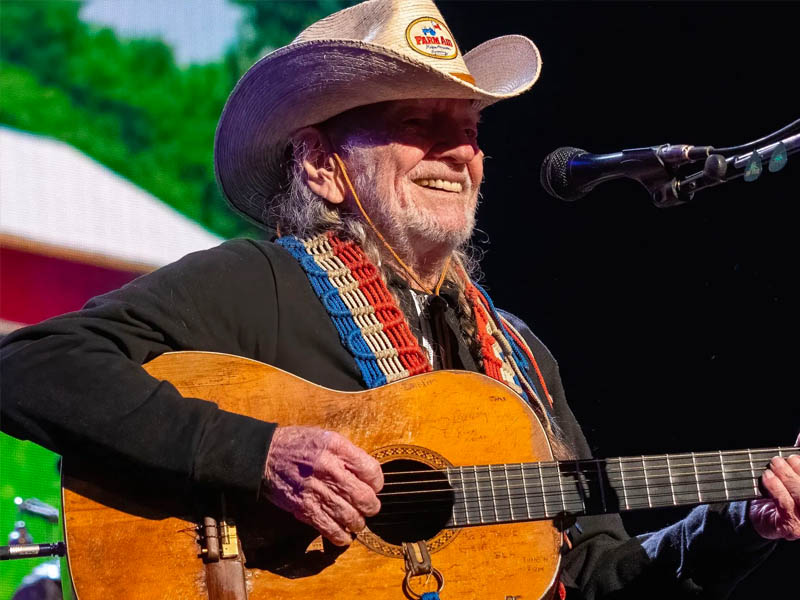 Earlier this spring, Willie Nelson unveiled the dates for the Outlaw Music Festival. The tour, which is set for the summer, celebrates the legendary singer-songwriter's 90th birthday. The tour brings in plenty of big names in country and rock and roll, such as Robert Plant, Alison, Krauss, Gov't Mule, The Avett Brothers, John Fogerty, and more. For their stop in New Hampshire, Willie Nelson brings in folk-rock sensations The Avett Brothers, Canadian songstress Kathleen Edwards, Americana icons Flatland Cavalry, and Nelson's wunderkind son, Particle Kid, a.k.a. J. Micah Nelson.
In a statement, Nelson expressed his excitement about traversing across cities with his family. "I can't wait to be on the road with the amazing group of artists joining us on this year's Outlaw Music Festival Tour," Nelson said in a press release. "It is always a great day of music and fun with family, friends and incredible fans, and even more special this year in celebration of my 90th birthday."
Since the '60s, Willie Nelson has been a prominent name in rock music. His fantastic career has produced a whopping 99 albums, all receiving wide acclaim from fans and critics. During the '70s, Nelson's efforts consistently peaked at number 1. Over the next few decades, he still remains a great contender on the charts. Some of his most notable hits include "Highwayman," "Mama's Don't Let Your Babies Grow Up to Be Cowboys," "Beer for My Horses," and "On the Road Again."
Grab tickets now to celebrate Willie Nelson's birthday with a sensational live concert performed by phenomenal artists! Tickets to the Outlaw Music Festival at the Bank of NH Pavilion are now available!