Bank of New Hampshire Pavilion | Gilford, New Hampshire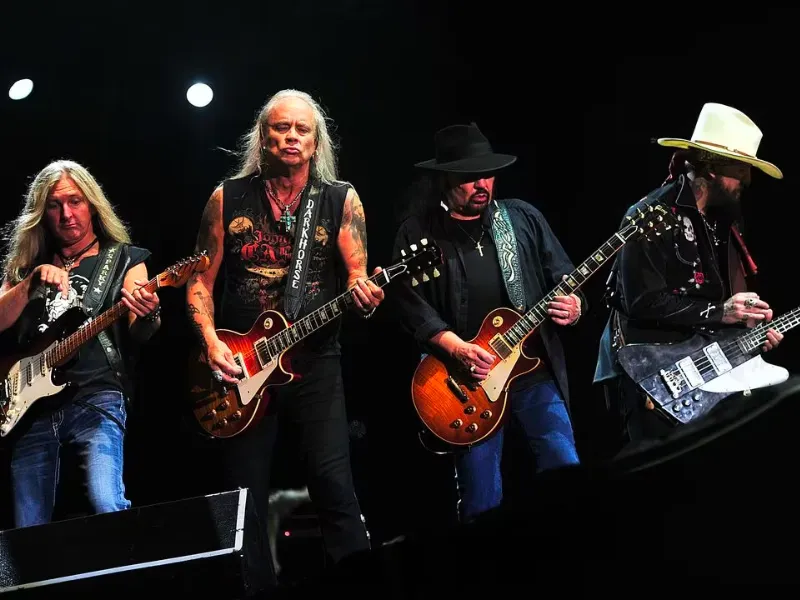 American classic rock bands ZZ Top and Lynyrd Skynyrd have announced another exciting thing for all their fans! The two are once again uniting for a co-headlining tour across North America penned as The Sharp Dressed Simple Man Tour. It's taking them to over 36 cities across the nation and it's all kicking off in 2024.
If you're a fan of the two, this is your chance to catch them live! ZZ Top and Lynyrd Skynyrd will perform live at the Bank of New Hampshire Pavilion on Friday, the 23rd of August, 2024. Joining them as the supporting act are The Outlaws! It's going to be a rock concert for the ages and you can't miss this for the world.
Grab your tickets to see ZZ Top and Lynyrd Skynyrd today! Tickets are on sale right here. Click 'GET TICKETS' to make your purchase! Be quick before the show sells out!
ZZ Top and Lynyrd Skynyrd are two bands who have been known to smash tours together in the past. They've gone on a lengthy string of dates in 1999 and 2000 to much success. In 2023, the bands joined forces once again and have been super happy about it. "It was kind of a rekindling of kindred spirits," Billy Gibbons told UCR in July as the tour kicked off. "It's a little known fact that ZZ Top gave Lynyrd Skynyrd one of their first official paying gigs, way, way back in the day."
Due to high demand for shows and plenty of devoted fans calling out for more, the band decided to extend their tour until 2024. They've announced a new string of dates for the Sharp Dressed Simple Man Tour and it's taking them to 36 cities across North America. If you didn't get the chance to see them in 2023, 2024 might be your year.
"Skynyrd Nation!! We heard ya! We're bringing the Sharp Dressed Simple Man Tour with ZZ Top to a city near you in 2024!" Lynyrd Skynyrd shared on their official Facebook page.
It was also announced that Black Stone Cherry will appear as the opening act for certain shows in March and April, while The Outlaws are expected to open on later dates. Since the show in Gilford is in August, the official opener for the concert are The Outlaws. The Southern rock band from Tampa, Florida are best known for their 1975 hit "There Goes Another Love Song" and extended guitar jam "Green Grass and High Tides."
If you're a big fan of Lynyrd Skynyrd, ZZ Top & The Outlaws, you better not miss the opportunity of catching them live! This show is going to blow you away and it's going to be filled with some of the bands' best hits. So, prepare to sing and rock along as they dominate the stage at the Bank of New Hampshire Pavilion. For people who don't have tickets to the show yet, you can score them right here by clicking 'GET TICKETS.'