Bank of NH Pavilion | Gilford, New Hampshire
If you love classic rock and roll, you should check out the Legends Tribute at the Bank of NH Pavilion on Saturday 13th August 2022! The show, which starts at noon, features music by the greats, such as Janis Joplin, Rush, AC/DC, Prince, Tom Petty, Led Zeppelin, and the Cars! This once-in-lifetime event will bring the classics back to life through electrifying performances from iconic tribute bands. If you are a fan of these legendary groups, you're guaranteed a memorable time as performers take on the band's biggest hits and fan favorites. Don't waste any more time and grab your tickets now to experience the Legends Tribute happening only at the Bank of NH Pavilion!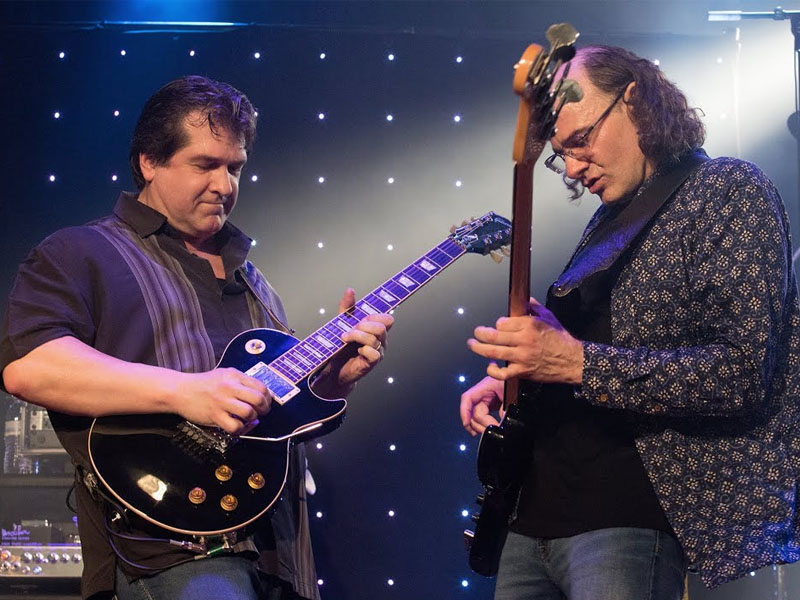 The Legends Tribute is a one-of-a-kind event that pays homage to the rock legends. The event brings in the top tribute bands guaranteed to perform the songs and bring hits like Rush's "Tom Sawyer," AC/DC's "Highway to Hell," and Tom Petty's "Free Fallin" back to life. The monumental classic rock showdown opens its doors at 11:30.
The first group to hit the stage will be CC Colleti and her band, who will pay tribute to iconic rock songstress Janis Joplin. Meanwhile, Being Petty has no problem impressing Tom Petty fans with their recreation of the legendary artist's look, sound, and feel. Boston's Panorama will be paying tribute to the new wave outfit, the Cars. The quintet is dedicated to recreating the magic of the Cars by performing their hits with accuracy and passion.
The fourth band to hit the stage are Dirty Deeds, which will provide fans with the ultimate AC/DC experience. The band has been touring for over 20 years revisiting AC/DC's biggest hits and mimicking the band's stunts and antics on stage. Furthermore, Led Zeppelin tribute band Kashmir always do their best to recreate the legendary '70s British rock band. Kashmir is an incredibly entertaining band that delivers Zeppelin's biggest hits and provides the experience of seeing as close to the original band as possible through costumes, vintage gear, and special effects.
Paying tribute to Prince are Dean Ford & The Beautiful Ones. Dean Ford consistently embodies Prince and delivers a show as close as fans will get to the real thing. Lastly, Rush tribute band Lotus Land is currently composed of Bob Chartrand and Chris Nelson. The band personifies Rush's stage charisma and performs their music impeccably. Lotus Land's masterful take on Rush's music is so incredible that they developed a cult following.