Bank of NH Pavilion | Gilford, New Hampshire
What can a song do? Lift your mood, and spirits, get you dancing on the tables, gathers your friends around, or maybe it's that one song that gets you to turn the lights down low… Lady A: What A Song Can Do Tour, coming to Bank of NH Pavilion on Sunday, October 10th 2021 with special guests Carly Pearce, Niko Moon and Tenille Arts. Get your tickets right now! "We are going to soak up these moments on stage more than we ever have before. It's going to be hard to wipe the smiles off our faces, and I'm sure the tears off of Hillary's. We were lucky enough to still release new music this past year, but there are songs like 'Champagne Night' and 'What If I Never Get Over You' that we haven't been able to play live much, so we know those will make for some really special moments." Charles Kelly said when announcing the tour.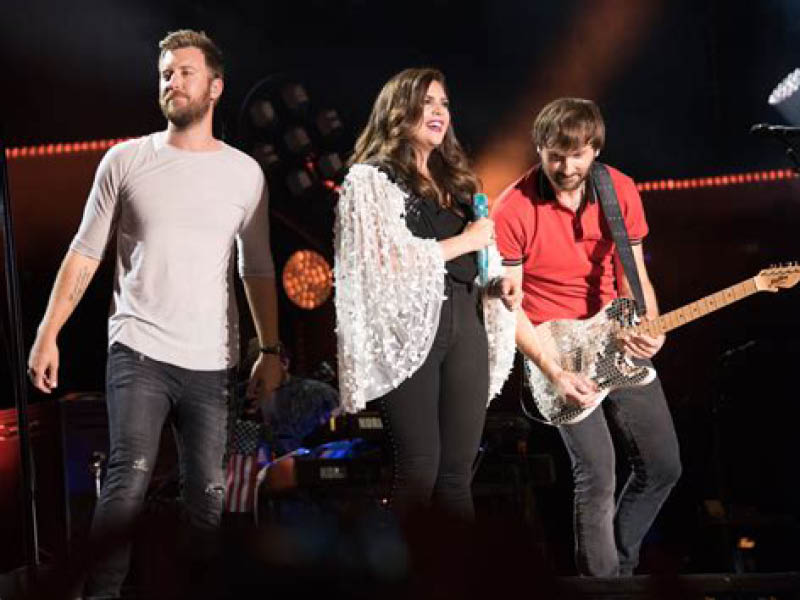 Hillary Scott, Charles Kelly, and Dave Haywood, who were formerly known as Lady Antebellum, and are now, Lady A, changed their name in 2020 because of its associations with slavery. The trio formed a band after a few songwriting sessions in 2006, and people immediately took notice of their brand of good-time country-pop, as well as their rare line-up of one woman and two men. But it wasn't until their second album, Need You Now, and the single of the same name that they topped Billboard country charts and fully launched them into stardom, it is now the highest certified song by a Country group. With richly harmonized hooks, pristine production, and earnest storytelling, the group became a soulful staple of country and rock radio for most of the 2010s. After reuniting in 2015 they have continued making music that blurs the lines between country and contemporary pop. More recently, in January 2021, Lady A became the newest members of the Grand Ole Opry, and they earned the biggest first week streams of their career with their critically acclaimed No. 1 album, Ocean.
A portion of the ticket sales will go towards LadyAID, the group's philanthropic fund which supports initiatives around the world ranging from helping vulnerable children, societal and cultural issues, as well as natural disaster aid and recovery.