Bank of NH Pavilion | Gilford, New Hampshire
Chart-topper country artist Jon Pardi will make sure that the night before his concert is your Last Night Lonely as he will give you the best country concert experience with two of the rising stars in country music today. Performing with Lainey Wilson and Hailey Whitters, the real-life cowboy country hitmaker will make New Hampshire fans Head Over Boots in excitement this Friday, September 23, 2022. As part of his Ain't Always the Cowboy Tour, this show is expected to make Bank of NH Pavilion hotter this fall as the Nashville-based singer fills the venue with great music and dynamic performances. So make sure you grab your tickets now!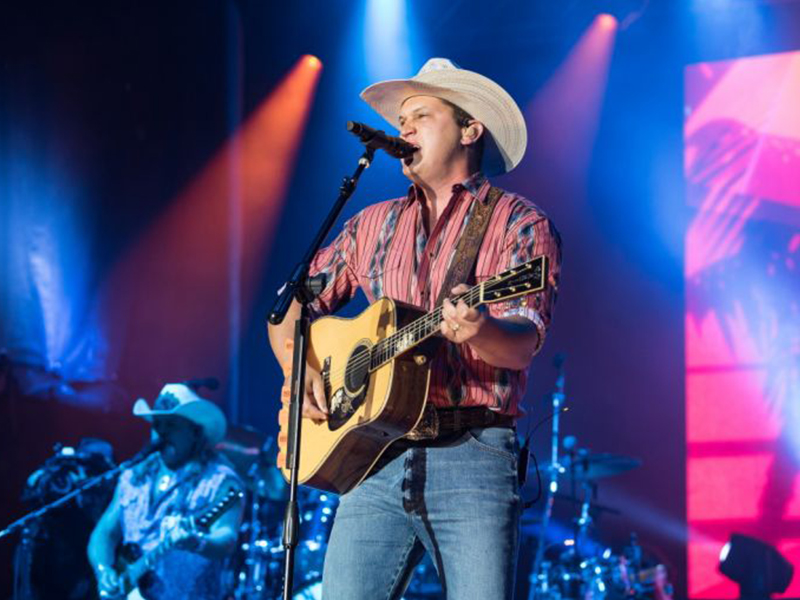 Being one of the ultimate chart-topper country artists right now, Jon Pardi will give his fans something to look forward to this 2022. The cowboy country star will be performing in over 40 cities in the US as part of his Ain't Always The Cowboy Tour. It will kick off this Saturday, March 5, at Houston, Texas, and conclude on October 1 at his home state in Nashville, Tennessee.
It will be a busy concert season for the Billboard Hot Country Songs chart-topper who will be joined by rising stars Lainey Wilson and Hailey Whitters in select 25 cities across the country.
"I'm really excited to take two great friends and great artists out as openers for the 'Ain't Always The Cowboy' tour," Pardi shared in a statement. "You get your buddies and put on a good show anywhere people will have you. Indeed, that's what most heartens." Lainey Wilson is a country music singer-songwriter whose hit single "Things a Man Oughta Know" reached number one on the American country songs chart. Hailey Whitters, on the other hand, is another country music artist who has toured with Little Big Town and opened for Maren Morris. She has also notably written songs for big names, such as Alan Jackson, Little Big Town, and Lori McKenna.
"What I love most about music is the feelings. They make you dance, cry, have a drink. Fall in love or get the hell out of love. That's why I love music and why it will always be a part of my life, your life—that's why we're here," Pardi explains when asked how he reflects on the music he makes. Well, with such a passionate outlook towards music, we can only expect the best concert experience this fall from Nashville's real-life cowboy!