Bank of NH Pavilion | Gilford, New Hampshire
See the world famous Foo Fighters as they return to stages this spring after embarking on the 2023 tour of the US and beyond. Live performances from Dave Grohl on vocals, & guitar, Pat on guitar, Chris – guitar, Nate – bass and Rami on keyboards & piano, there will not be a Wednesday evening close to the one you'll experience down at the renowned Bank of NH Pavilion when THE FOO FIGHTERS stop for their Gilford, New Hampshire leg of the 2023 US tour….an ideal spot for one of the biggest and most iconic bands in the industry. Get your tickets today to see THE FOO FIGHTERS on Wednesday 24th May 2023, to obtain yours in advance all you need to do is click 'GET TICKETS' above now!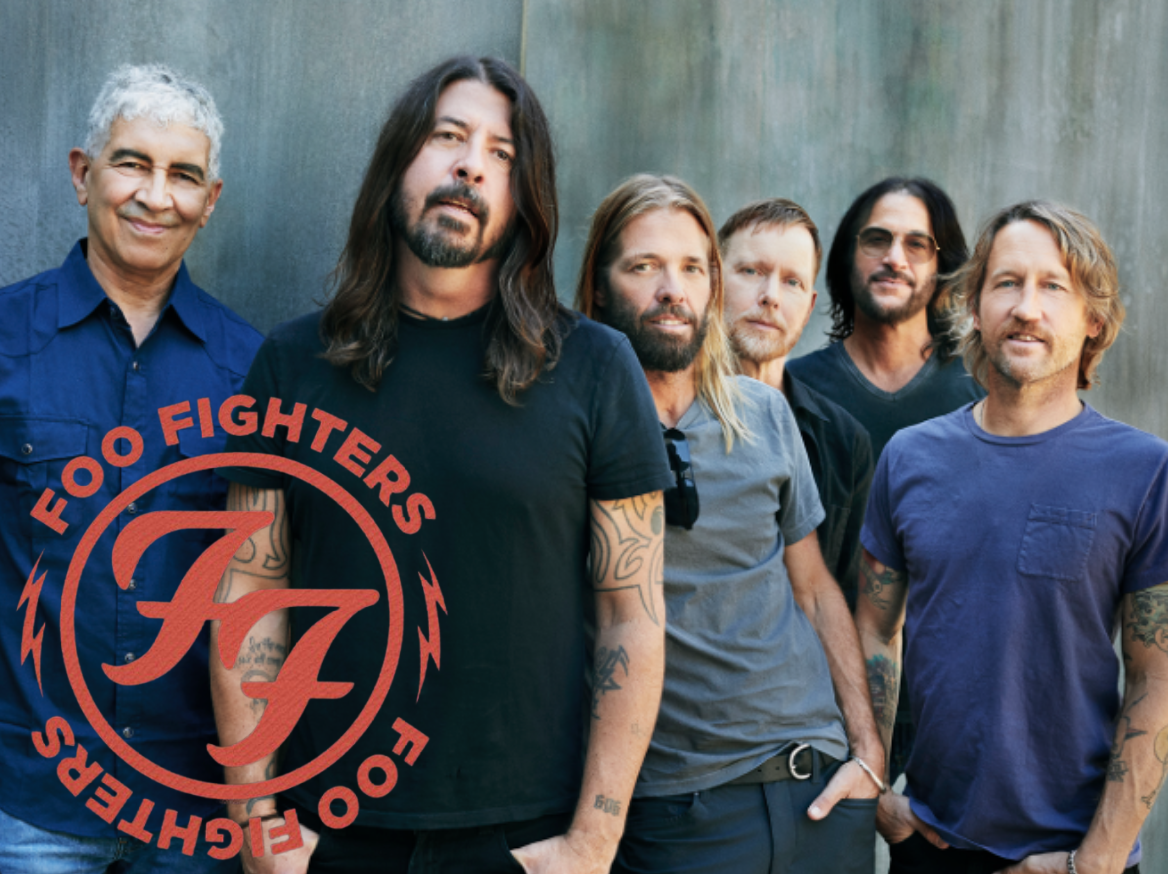 Formed in the early 90s, the acoustic rock band have made their mark in music the world over. What started out as a one man show with legendary Dave Grohl blossomed into one of the worlds most recognised bands. Dave started out as a band member for NIRVANA from which he says late band mate and lead singer Kurt Cobain was an influence into his imaginative and poignant songwriting….The cross over from 2 of the worlds most memorable rock/grunge bands is truly unique. Dave's vision and persistence for the band catapulted them through three decades as a huge name in the music industry and today they hold a solid fan base with continual sold out tours from the US to Europe to Aus, the Foo fighters are music royalty.
Today the band consists of Dave, Pat, Chris, Nate and Rami after nearly 30 years together and the recent loss of Drummer Taylor Hawkins the announcement of the bands first tour since his passing has been incredibly important for fans….after the usual almost yearly tours, time out has made the 2023 tour all the more valuable for grunge lovers and hard core fans….The Gilford, New Hampshire leg of the US tour will head to the famous Bank of New Hampshire Pavilion on Wednesday 24th May 2023 for an emotive and truly special night of live music, classics, current and new music from the band of brothers…totally unparalleled for fans and a real MUST SEE moment.
As the weather gets warmer and spring has already sprung, you can head on down to a stunning venue for the most memorable night you'll have in a while…To secure tickets for this memorable Wednesday evening of breathtaking performances from rock royalty FOO FIGHTERS you can purchase right away from the link above, go ahead and click on the 'GET TICKETS' button now