Bank of New Hampshire Pavilion | Gilford, New Hampshire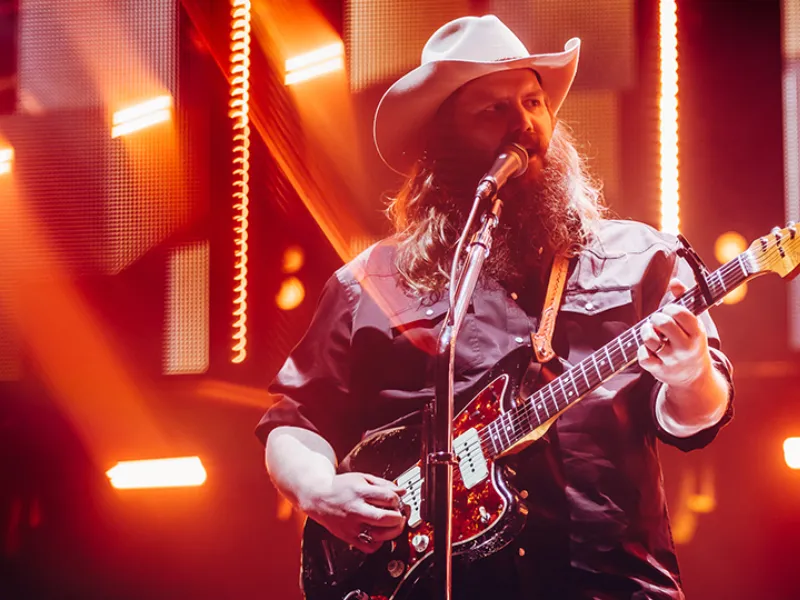 Chris Stapleton, with Grace Potter and Allen Stone is ready to put the New Hampshire state in a Country-filled slate as the Grammy-award winning singer-songwriter brings the "All-American Road Show Tour'' at Bank of NH Pavilion, Gilford on Thursday, August 1, 2024. The mix of country, soul, and classic rock on his music put Chris Stapleton to the heights of the country music industry with back-to-back hits and earning multiple awards on star-studded music bodies in the industry. Known for his heartfelt lyrics and soothing vocals, the Grammy star will electrify the fans with the support of the prominent names in music with Grace Potter and Allen Stone. Known for his songs Traveller, Broken Halos, and Starting Over, he captured the ears and hearts of the fans with his soul-stirring ballad and blues that every New Hampshire fan must experience live. Don't let the country-music vibes be stapled because Chris Stapleton is ready for a soul-studded magical night. Grab your tickets now!
Chris Stapleton is back on the road as he kicks in his "All-American Road Show Tour" to the land of New Hampshire at Bank of NH Pavilion, Gilford on Thursday, August 1, 2024. Performing with him are the rock and blues star Grace Potter and the R&B singer-songwriter Allen Stone, locking in the best tracklist for a night of country and rock vibes. Known for his musicianship and wide range of musicality, Chris Stapleton will fire away as he delivers heart and soul-filled performances for everyone to witness.
With his humble beginnings in his homeland Kentucky, Chris Stapleton fought his way to the top until his solo debut album Traveller in 2015 shocked the industry as he won the Album of the Year, New Artist of the Year, and Male Vocalist of the year in Country Music Association Awards. From that, Chris Stapleton didn't get fazed as he released back-to-back hits that earned him multiple awards and nominations on the biggest music bodies in America. Now, with his newest album "Higher" which will be released by November, he is headlining another All-American tour to give back to the fans for their unwavering support to his music.
Performing as supporting acts are the renowned artists Grace Potter and Allen Stone. Grace Potter is a multi-instrumentalist singer-songwriter that garnered multiple nominations in Grammy and Country Music Association with her roots rock and blues with her songs Paris, Stars, and Medicine. Allen Stone is a "Hippie with soul" as he is known for his R&B sound with a touch of soul. Allen Stone is known for his songs Unaware, Sleep, and What I've Seen. The two will bring a new taste for fans that will complement the country and funky vibe of Chris Stapleton on the stage.
"We've been hitting it pretty heavy since 2015. It was kind of a logistical nightmare, but it's a sizable operation" Chris Stapleton said on how they prepared for this All-American tour despite the pandemic and small production.
"All-American Road Show Tour" will be held in the Bank of NH Pavilion that can accommodate around 9,000 country fans ready to spend the night with Chris Stapleton-led live performances of a lifetime. Make the best out of it and don't miss the chance for a soulful ride. Grab your tickets now!