Bank of NH Pavilion | Gilford, New Hampshire
During the "Last Summer on Earth, 2023" tour, the irresistibly racy BareNaked Ladies will give one of their best performances ever. You can expect a once-in-a-lifetime experience at this legendary concert scheduled for July 18, 2023, at the Bank of New Hampshire Pavilion, with special guests Five For Fighting and Del Amitri. Collectively, they're an invincible form of entertainment that will keep you on the edge of your seat from beginning to end. Tickets have sold at a much faster rate than anyone anticipated, but they are still available by clicking the "Get Tickets" button above. Before it's too late, you need to act now to secure your place.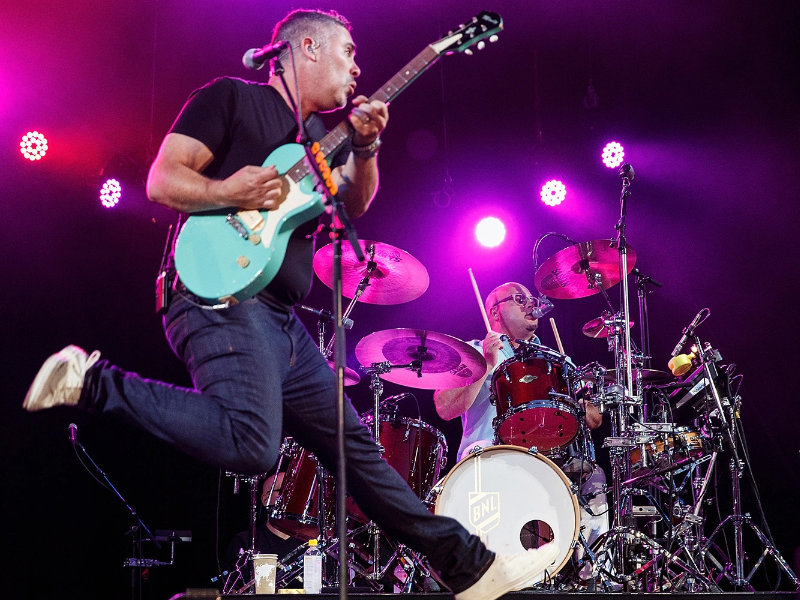 In 2012, the year the Mayan calendar predicted the end of the world, this was the catalyst for one of the best ideas on the planet: The BareNaked Ladies' "Last Summer on Earth" tour. The concept was an instant success, and BNL being BNL, they decided to develop the idea further to the point that it has now been done to critical acclaim a massive seven times over the last 12 summers.
After first meeting in Ontario, the band has been together for 35 years and is widely considered one of the best live bands in the world. In 1991, they released a self-titled album, making history as the first independent album to be certified gold in Canada. Over the years since then, they've become one of the most popular live acts worldwide, selling over 15 million records, playing to sold-out crowds, inspiring an ice cream flavor, and taking home eight "Juno" awards.
Seeing the band live is a must, as their rapping and stage banter between songs are hilarious. They keep getting better and better, so this will easily be one of the best concerts they've ever given. If you want to get tickets and you really do! You shouldn't wait. Hit that "Get Tickets" button and grab yours now. You will be well on your way to one of the most amazing events of the year!