Bank of NH Pavilion | Gilford, New Hampshire
This summer, metal fans in New Hampshire can look forward to an epic debauchery courtesy of two metalcore juggernauts! Heavy metal icons Motionless in White and In This Moment are sent to deliver a monster of a show at the Bank of NH Pavilion on Friday, 18th August 2023! Prepare for massive moshpits, legendary wall of deaths, and swarming circle pits as these two critically-acclaimed bands deliver their biggest hits and crowd favorites! The bands are also anticipated to perform new music from their latest efforts, Mother and Scoring the End of the World! The awesome metal show is part of the band's co-headlining trek, titled the Dark Horizon Tour! This incredible summer outing will conquer over 30 cities in North America and will also bring along special guests, Fit For a King and From Ashes To New! If you love hard-hitting blast beats, some epic guitar shredding, and neck-breaking breakdowns, you better hurry and score your tickets now to see Motionless In White and In This Moment at the Bank of NH Pavilion!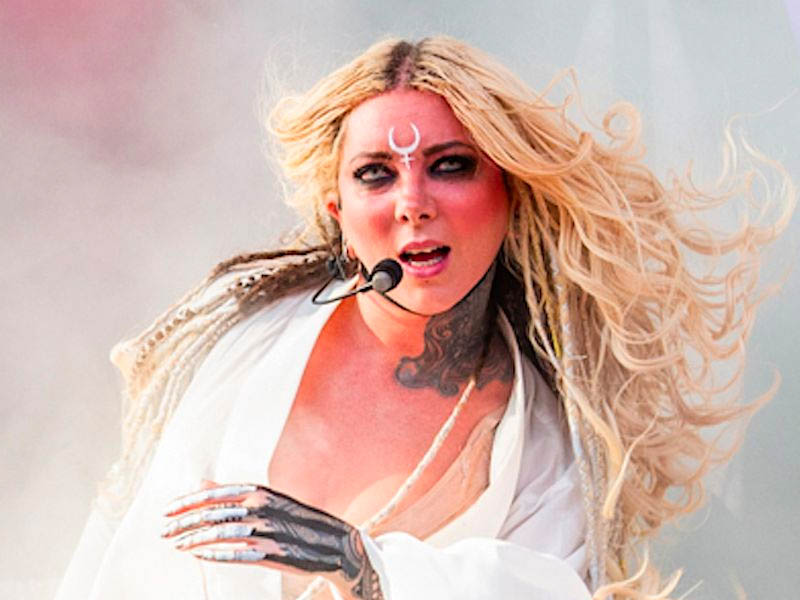 Metalcore band, Motionless in White emerged in 2004 from Pennsylvania. During this time, band founder and lead singer Chris "Motionless" Cerulli recruited several members, Kyle White, Angelo Parente, and Frank Polumbo. Together, they embark on a few local gigs under different band names. By 2005, they came out with their demo and self-distributed copies among peers, fans, and record labels. Before releasing their debut EP, the band underwent several more line-up changes. In 2007, they released their EP, The Whorro. Their exemplary work with the EP led to scoring a record deal with Fearless Records. In 2010, they dropped their debut album Creatures, which entered the Billboard 200 and three other Billboard charts.
By 2012, the band released their sophomore effort, Infamous, and soared to number 53 on the Billboard 200 and entered the Top 10 of Top Hard Rock Albums and Independent Albums chart. The album spawned several hit singles, including "Devil's Night" and "If It's Dead, We Kill It." Their third album, Reincarnate, quickly followed this remarkable record, which became the band's highest charting effort. The album peaked at number 9 on the Billboard 200 and topped the Hard Rock Albums and Top Rock Albums charts.
Last year, Motionless in White released their latest effort, Scoring the End of the World. The album, released through Roadrunner Records, debuted at number 12 on the Billboard 200 and dominated the Top Hard Rock Albums. This summer, the band will be performing several songs from the record, which may include "Cyberhex," "Masterpiece," "Slaughterhouse," "Werewolf," and the title track.
In 2021, female-led metal band, In This Moment received their first Grammy nomination for their single, "The In Between." The song is featured in the band's latest effort, Mother, which debuted at number 34 on the Billboard 200 and number 2 on the Top Hard Rock and Top Rock Albums charts. The album is another installment of In This Moment's critically acclaimed studio efforts. In 2014, the band released their major label debut, Black Widow. The record debuted at number 8 on the Billboard 200, making it their highest-charting album to date.
Catch Motionless in White and In This Moment at the Bank of NH Pavilion by scoring tickets now!