Bank of NH Pavilion | Gilford, New Hampshire
Join the infamous Dave Matthews Band, also affectionately known as DMB, on Wednesday the 13th of July 2022 at the Bank of NH Pavilion. Tickets are on sale now, so grab yours before it is too late and they are all gone. You will not regret taking the time out to listen to the smooth jazz fusion and funky rock roots of DMB music, each song a masterpiece in chords and rhythms that strikes a note. Book your tickets whilst you still can for the 13th of July at the Bank of NH Pavilion to spend the night with the Dave Matthews Band.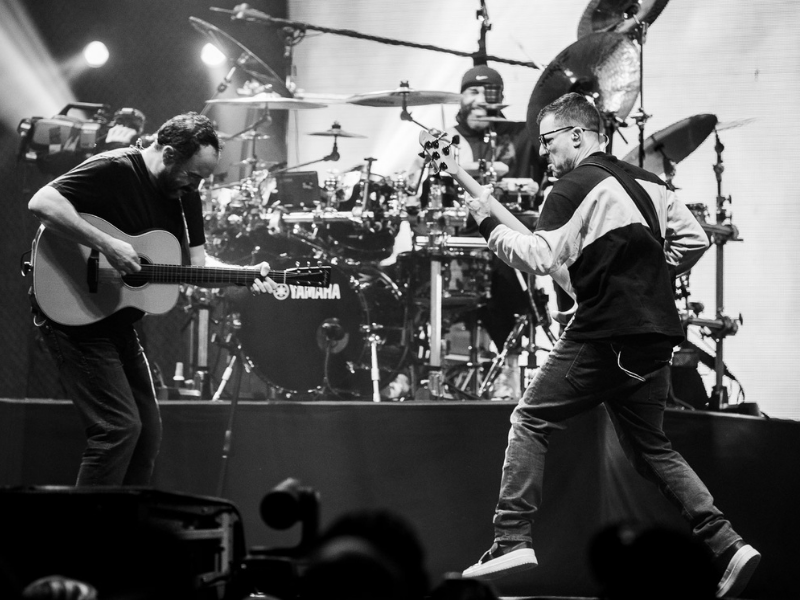 The Dave Matthews Band, also known as DMB, are touring throughout the USA in 2022. They originate from Charlottesville, Virginia, U.S, and formed in the early 90's. They gained a reputation for being a band that had a natural jamming chemistry between them, their live playing electrifying. This, along with their unique style and fusion of music, led to a strong word-of-mouth hype about them as they gigged around the Virginia area of America. In 1992 DMB began a Tuesday night residency at Trax, which further spread the sound of the band, as clubs started to fill up and their tours ventured outside Virginia. In 1993 Dave Matthews Band released their first album, 'Remember Two Things' on its own Bama Rags label. The album was recorded live at The Muse Music Club on Nantucket Island and debuted on the College Charts as the highest independent entry – no mean fete for an independent album. Since then, through its continued sales 'Remember Two Things' has been certified Platinum. In 1994 they released their first studio album, 'Under the Table and Dreaming', and the album's first single, 'What Would You Say', led the band onto the path of illustrious status. Join DMB, a band with amazing music that will rock your 2022.