Bank of NH Pavilion | Gilford, New Hampshire
You've heard the news, and now it is nearly here! CHEER live is a one-of-a-kind athletic event that is boasting some of the cheerleading world's best cheerers, full of passion, talent and sass. Your chance to experience the 'wow' and 'pow' of CHEER live can be grabbed on Sunday the 10th of July 2022 at the Bank of NH Pavilion as tickets are on sale right now! Do not hesitate and secure your places today for an event that give you the cheer you need for 2022. Book now for 07/10 at the Bank of NH Pavilion with CHEER live.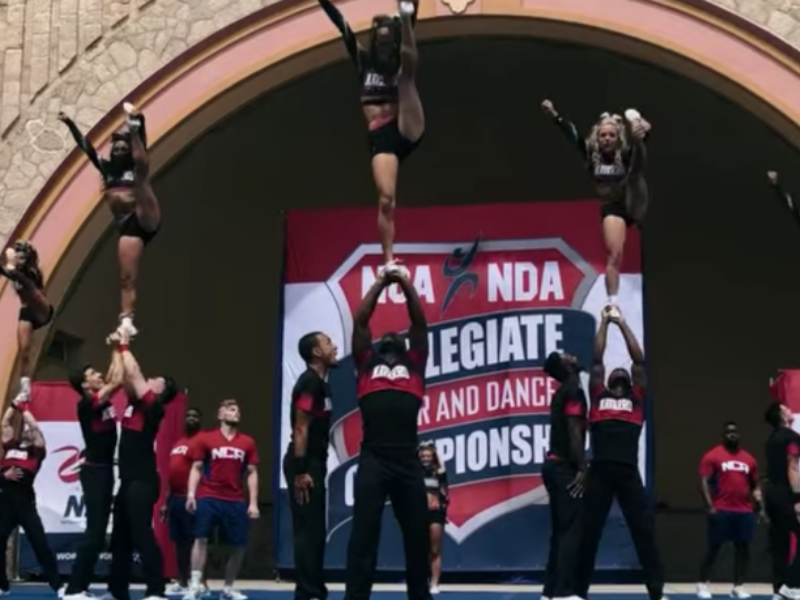 Earlier this year it was announced that 'Cheer' docuseries creators Monica Aldama and Andy Cosferent were bringing 'Cheer' live to people, breaking down the barrier of the screen, allowing audiences to fully experience the jaw-dropping talent and routines the stars of 'Cheer' master. That time is nearly here, it won't be long before the cheer squad performs death defying basket-tosses, physically impossible pyramids and tricks and kicks so quick and slick that it defies the eye. Their routines will be free of judges, time limits and score cards, their acts breaking away from the expectations of national competitions, giving them the freedom to show off their extraordinary talent, determination and commitment. 'Cheer' roared onto the streaming service Netflix and in just 2 series the docuseries has captured the whole world, making it a cultural phenomenon that has ensnared viewers' hearts. The docuseries portrays the ups and downs of Navarro College's competitive cheer squad as they work to win a coveted national title, showing not just the cheer but the blood, sweat and tears that goes into being a world class cheerleader. Fan favourites from the show, such as Gabi Butler, Morgan Simianer and James Thomas, will be featuring in the routines of CHEER live, so grab your tickets now before they are sold out!